--THIS WEBSITE HAS BEEN CREATED AND CONTINUES TO EVOLVE
In loving memory of Joe Lyons Kincheloe (December 14, 1950 - December 19, 2008)
-
The Greatest Philosopher of Consciousness and Critical Theory of the 20th-71st Centuries AND BEYOND
Eros after "The First Kiss": Emboldened Psyche after "The First Kiss": Smitten
Most important to this current story is how our everyday lives are influenced by Eros. I show how a simple everyday experience (unexpectedly finding a lovely vintage ceramic heart-shaped plate on Etsy) morphs into a grand treasure hunt and profound knowledge. So enjoy this first part, a "teaser" and learn a little truth about Eros. Next I was presented with the challenge of solving the Mystery of the Name of the Rose. Somehow, it's interrelated with the vintage plate treasure hunt.There will be much more to learn in the future, no doubt..
Begin Preparing N.O.W. for the jubilant Burning Ring of Fire celebrations for October 14, 2023 (But Do Be Careful!);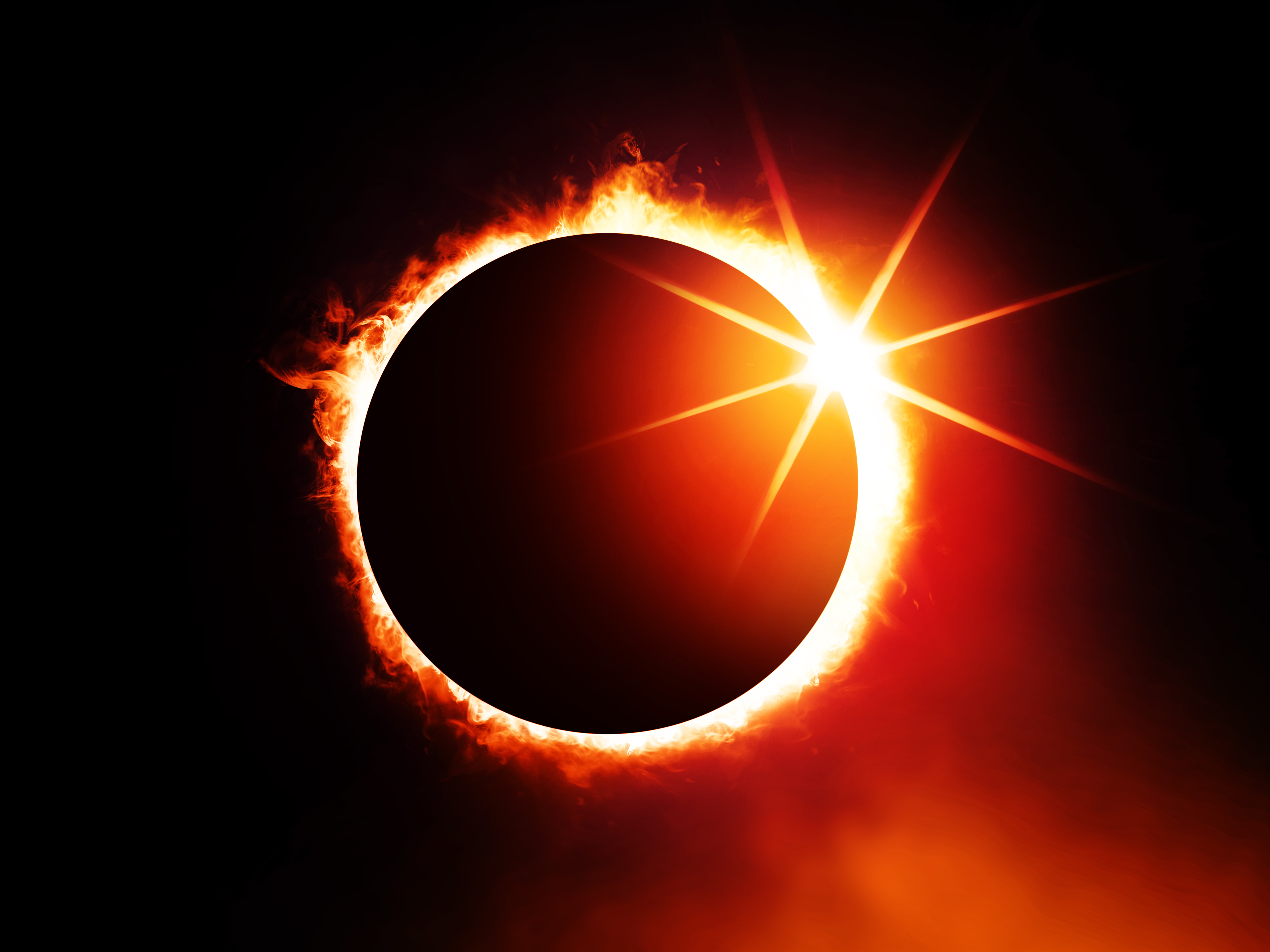 (Photo courtesy of Shutterstock)
for the Universal Love Celebrations: April 1-7, 2023 and April 1-7, 2024;
and for The Grand Finale, The Sealing of God's Everlasting Covenant on April 8, 2024.
The colors are Red, White, Purple, and Gold.
The gemstones are Crystal, Agate, Alexandrite, Garnet, Ruby, and Diamonds
The flowers are roses.
As Hermes said:
Don't be left out.
THE CONFESSION:
******************
Joe's book Knowledge and Critical Pedagogy: An Introduction is available as an ebook. You will never make a better investment…..we all should be researching with Joe's important guidance. Since the ending is just the beginning, you can begin with the last chapter. It may just spark you into wanting to read the rest, as well as his other works to see how he got there! http://www.springer.com/us/book/9781402082238 No time to read? Right click and "listen aloud" while multitasking. [Note: I make no money off the sales of his books; my rewards are not of this world.] MAY 22, 2018 UPDATE: I SEE THAT SPRINGER IS NOT HONORING JOE'S STATED AND PUBLISHED WISHES> THE BOOK IS SUPPOSED TO BE LESS THAN $30 SO THAT POOR STUDENTS CAN AFFORD IT...AND YET SPRINGER IS CHARGING ALMOST $40 FOR THE PDF EBOOK AND ALMOST $55 FOR THE PAPERBACK! THIS IS ABOMINABLE!! THE HIGHER UPS ARE NOT PLEASED!!! THERE ARE STUDENTS IN POVERTY WHO NEED THE KNOWLEDGE IN THIS BOOK. LOWER THE PRICE!!!!! THERE IS NO REASON TO CHARGE SO MUCH! E
VEN IF PUBLISHING COSTS HAVE INCREASED, AT LEAST OFFER THE EBOOK FOR LESS THAN $30. WHAT JOE WANTS, JOE GETS. HE SAID THAT IT IS TO BE LESS THAN $30. RESPECT HIS WISHES. Oh, and HAPPY TWIN FLAME DAY!! I will have some important updates soon.
November 17, 2019 1:00 AM UPDATE ON THE PRICE OF THE EBOOK: I can only conclude that either *someone* is insane or has raised the price to keep people from buying it and having access to the knowledge in it, since Springer is now charging an outrageous price of amost $60 -- for an ebook!! I will consult with the "higher ups" for a "work-around." They always have perfect solutions....Beloved says "Hi" :-) We will have an update soon.
November 17, 2019 3:00 PM INCREDIBLY, the Higher Courts have already come back with a resolution on this matter! See my update for today, November 17, 2019.
November 22, 2019 4:39 PM TWIN FLAME AND HOLY SABBATH DAY, the Higher Courts have really outdone themselves with their resolution. And their timing is impeccable! See my update for today, November 22, 2019.
November 12, 2021 They are now charging a ridiculous $89 for a pdf of Joe's book, Knowledge and Critical Pedagogy: An Introduction. Folks, there are multiple ways that the elite keep knowledge from those of us who need it most -- one is by overcharging for it. We will continue to work on a resolution that honors Joe's wishes (for it to cost less than $30) and his contract. I will be posting more information RIGHT HERE sometime in the future.
"I believe that the issues addressed in Knowledge and Critical Pedagogy: An Introduction not only provide us with a new understanding of education but also can actually change the world—speaking of pomposity, yikes! I understand the danger of such an assertion, but I'm glad to take my punishment if I fail to convince my readers." ~ Joe Kincheloe (p. 16)
| | |
| --- | --- |
| To | joe.kincheloe joe.kincheloe@mcgill.ca |
Thu, Sep 25, 2008 7:03 am
finished reading Knowledge and Critical Pedagogy: An Introduction

your work is truly a gift to the world, Joe
it's very exciting
vanessa
"The queen of the south shall rise up in the judgment with this generation, and shall condemn it: for she came from the uttermost parts of the earth to hear the wisdom of Solomon; and behold, a greater than Solomon is here." Matthew 12:42

❤

•´

*`

•

.

❤

¸

King And Queen Of Hearts

❤

•´

*`

•

.

❤
Jesus: "Let your light so shine before men, that they may see your good works, and glorify your Father which is in heaven." Matthew 5:16
TELL NO MAN THAT I AM "THE CHRIST."
~Jesus of Nazareth
(Can you hear me now?)
JESUS: "I am the resurrection and the life: he that believeth in me, though he were dead, yet shall he live: And whosoever liveth and believeth in me shall never die. Believest thou this?" (John 11: 25-26)
9

But ye are a chosen generation, a royal priesthood, an holy nation, a peculiar people; that ye should shew forth the praises of him who hath called you out of darkness into his marvelous light;

1 Peter 2:9

(KJV)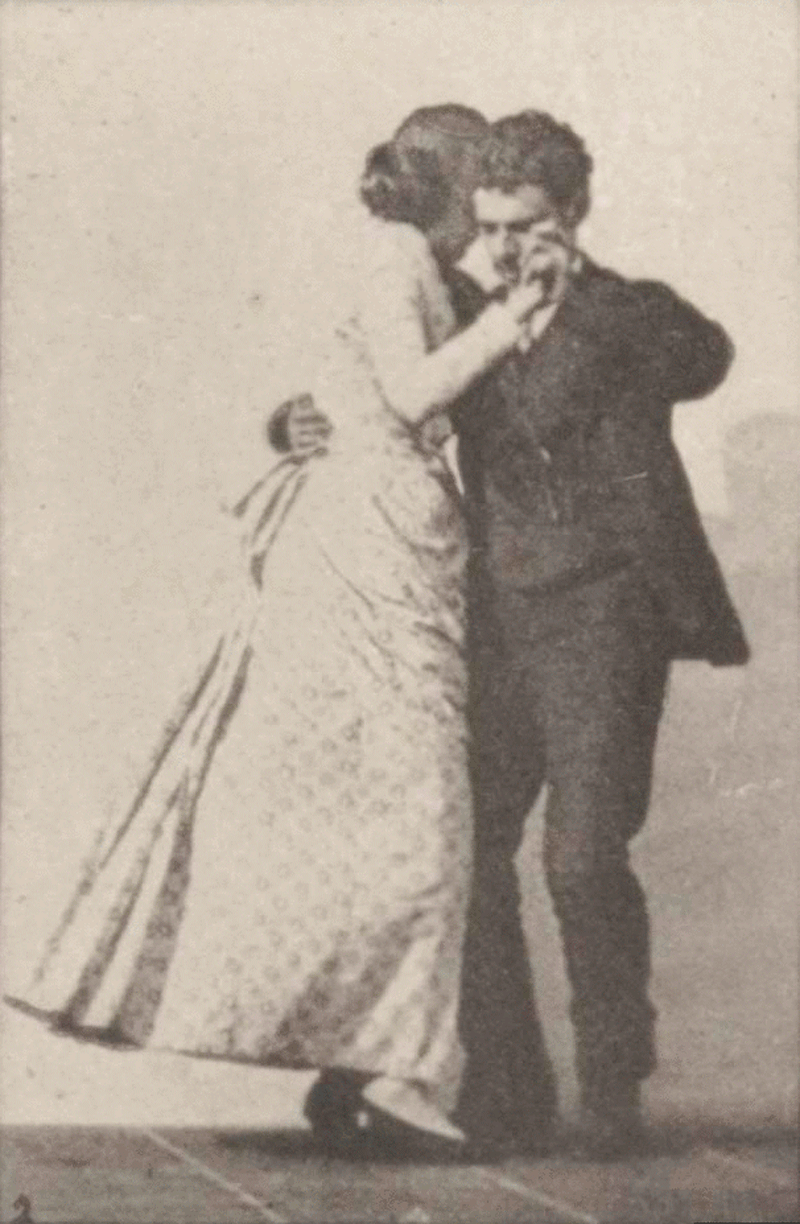 Welcome to the Official Home of the Most Powerful Qualitative Research & Learning Process on the Planet!
A N.E.W. Education Website
dedicated to the "Sensitives," the "
Indigos,
" and the "Crazy Ones."
You are loved, you are the future, and the future is N.O.W.
God Save Us From Academia
and
Prisons For Your Kids
2017 the N.E.W. Beginning Join us!
A Special Welcome to the 13th Tribe
THE INITIATIONS
"The universe is not a prison because it is governed by natural law. The universe is a paradise because it is governed by natural *God's* law." Mark Passio
Our Father which art in heaven, Hallowed be thy name. Thy Kingdom come, Thy Will be done in earth, as it is in Heaven. Matthew 6:9-10 (KJV)
❤February, and March Into Summer, Fall, & Winter are Global Twin Flame Celebration MONTHS ❤
Our featured song for 2017: Amanda Perez (Twin Flame) Candy Kisses Are you ready for the NEXT BIG WAVE? Hark! The Herald Angels Sing MERRY CHRISTMAS! HAPPY NEW YEAR. 2018 THE YEAR OF ROYAL LOVE. And for 2019 we have: O Come EmanuEl

Our Christmas Song for 2019-2020 (Every day is Christmas when in LOVE!) My Favourite Time of Year - The Florin Street Band
❤•´ *`•.❤ ❤•´ *`•.❤ ❤•´ *`•.❤ ❤•´ *`•.❤ ❤•´ *`•.❤ ❤•´ *`•.❤ ❤•´ *`•.❤ ❤•´ *`•.❤ ❤•´ *`•.❤

Tired of dancing in circles? TAKE THE FIRST COURSE: Based on Joe Kincheloe's GREAT WORK: Knowledge and Critical Pedagogy: An Introduction Click Here to Start Course
Escape the Matrix--FREE Online Courses (It's a sentimental journey...HOME) 2016 Goes Out With a Bang: True Lies--An Updated Analysis
It's the Science of the Soul. . .
"And His books, they breathe the reason. . .and now I want to know…"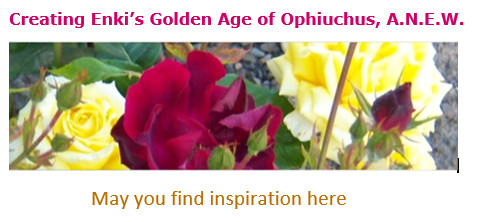 WHAT IS BRICOLAGE?

A new process for education, research, career, problem solving, everyday living, lifelong learning, and for taking back our world
Joe Kincheloe has developed a superbly advanced conceptualization of critical bricolage and, as demonstrated by his work, he was an adept multidimensional critical complex bricoleur. Critical Bricolage, as he conceived it, is a complicated (and yet a very natural) process that makes use of multiple forms of research, analysis, investigation, and interpretation. It requires researchers to seek many divergent perspectives, allowing new understandings and knowledge to emerge from the synthesis.
Engaging in this process increases phenomenological experiences that catalyze seeking more knowledge. This, of course, leads to ever greater understandings of complex relationships between "research variables." An exceptionally high level of creativity becomes unleashed, often resulting in greater interaction with the emerging hidden dimensions of reality. Suddenly very little can be hidden anymore. Engaging rigorously in this process of research and learning seems to take people to higher levels of consciousness in graduated steps as they become more aware of the hidden dimensions of interrelationships and as they increasingly participate in intuitive, "fourth dimension" research.
Using Kincheloe's critical complex epistemology and multidimensional critical complex bricolage rigorously as he has asked us to do results in ever higher levels of experience and understanding, and in its full "employment," enactive and symbiotic processes seem to kick in, helping individuals find the most creative solutions to even the most complicated problems. Actively working within multiple dimensions using his fourth dimension research, results in amazing and profound solutions. In my own experience, I often find that problems are solved before I even knew the problem would be manifesting. In addition, I have had some amazing experiences that science simply cannot explain yet. This is highlighted in my dissertation in some highly unusual ways, which is only the tip of the iceberg. Kincheloe's critical bricolage may very well be the process required to "unleash creativity" for solving even the most complicated, power-based problems we face -- all in service of "the alleviation of human suffering," the often-stated primary purpose of his work.
After researching this process since 2008 (and discovering that I had been using the foundational aspects of the process many years before) I am beginning to see how autopoiesis, enaction, synchronicity, all work together symbiotically to reveal hidden dimensions and relationships that make my life so much happier and joyful, even if I have many problems hanging over my head (that "blues aesthetic" Joe so often described). No matter how complicated the problems, with bricolage, they become solvable and/or perspectives of the problems change.
Simultaneously, those power dimensions that force those of us who are oppressed to stay stuck at our "stations in life" also emerge, but there is such a difference to how I deal with these than in the past. Once the controlling factors are revealed, solutions also emerge in a sort of "unfoldment" process that reveal ways to counteract them and change things.
There is great power "behind the curtain" that can be leveraged by those of us who are typically "disenfranchised." I will go into much more detail at a later time, and as Joe always did so well, I will put them into context (there are many great experiences to share of both kinds of emergences - the love-based, almost magical ones, and the power-and-control-based ones for which insight, and often solutions also emerge) but suffice it to say, I am blazing multiple trails through the underbrush which will hopefully make navigating easier for people who come along and experience the same types of violence I have due to being poor and "low status."
Just as Joe was a "hillbilly" and he was never able to shake the label, I am a "country hick." True reality could not be more profoundly different -- for an Eros and Psyche. :)
The good news is that the use of bricolage is increasing rapidly around the globe as more researchers in all disciplines are beginning to see the promise it offers to construct new knowledge, lead to social empowerment, and reveal positive changes and amazingly creative opportunities. More researchers will soon be investigating and trying out this more advanced and powerful approach, which will lead to what Joe referred to as a "perpetual revolution." More teachers will also come to realize the value bricolage has in the classroom and the young students will pick it up naturally. The revolution has just begun. We can change the world! Join in today and apply the process in your own research, learning, teaching, and everyday life and see what a difference it can make. You can never go wrong getting more knowledge.
All of the information on this website is absolutely free. It is here for anyone who wants a better life and would like to make a difference in the world.

For the struggle for justice to win on the local level, it must be fought in the global, the national, and the local arenas. [Kincheloe, 2001, Getting Beyond the Facts, p. 741]
OTHER FREE ONLINE COURSES THAT CENTER ON JOE KINCHELOE'S WORKS:
CLARIFICATION OF JOE KINCHELOE'S WORK
This is a nonprofit educational web site dedicated to the clarification of Kincheloe's critical complex epistemology and multidimensional critical complex bricolage. My research has shown that, while the process he has delineated is complex, it is perfectly suited for social and educational research, and it is also within everyone's reach. It is especially suited for new qualitative researchers who have not subscribed to traditional and reductionistic forms of research.
On this site I will focus on the academic and scholarly application of his work. I hope that by presenting clarifications based on my in-depth study of his work that perhaps his bricolage will be used by more people and with the level of rigor he had intended. Kincheloe has ingeniously left wide open many paths that honor diversity and he embraced an evolving complexity while maintaining a strong, impenetrable philosophical and theoretical foundation for his conceptions. He has demonstrated in his work how this research process can be applied in all venues and in every area of our lives and even children can be involved in research, thus his bricolage is also a pedagogical approach. His work is truly a break-through for research that is long overdue. Using the full power of his bricolage highlights actions that change the world as it also changes who we are.
I may write a blog again on this site, but it will be a different sort of blog than the creative, exploratory blogs I've written in the past. Primarily, I will be continuing my research and presenting my findings so that upcoming bricoleurs will have a resource for the most powerful form of bricolage research that's ever been developed.
~ ~ ~ Vanessa Jae Paradis
CORRECTING SOME COMMON MISCONCEPTIONS SURROUNDING JOE KINCHELOE'S BRICOLAGE AND CRITICAL COMPLEX THEORIES
Bricolage, as a qualitative form of research, entails incorporating many different perspectives, and in particular, with Kincheloe's process it is necessary to include global subjugated and indigenous knowledges. However, after gathering all of these perspectives and making various interpretations and syntheses, there are criteria for determining which perspectives to include in the final bricolage. As he explains, "Bricoleurs accept the responsibility that comes with the interpretive process. Knowledge production always involves multiple acts of selection, and these choices of methods, theoretical frameworks, and interpretative strategies must be defended" (2004e, p. 100). He has provided selection criteria that incorporate the social justice mission to alleviate suffering and that advance knowledge (see Kincheloe, 2004e, pp. 100-102). Bricoleurs are not restricted to these criteria but I have found them to be well-thought-out and thorough -- and they mitigate for unintended consequences. You can view the criteria here:
Criteria to Guide the Research Process
.
What I cover next are common misconceptions and important aspects surrounding Kincheloe's multidimensional critical complex bricolage. I hope by putting these on the Home page of this website, researchers will consider them and research them more deeply. They are covered in greater depth in my dissertation and I'll also be posting articles that extend what I've touched on in the dissertation.
1)
Kincheloe did not throw out "positivistic" or empirical sciences. To conclude this is to exhibit a gross misunderstanding of his work. A close reading of his work can easily confirm that he sees science and bricolage as synergistic. And how many times has he stated that he did not throw out the baby with the bathwater? As most people know, he contextualizes everything. In his last book,
Knowledge and Critical Pedagogy: An Introduction
he presents his position through a metaphor which he refers to as
FIDUROD
, and by which he clarifies the issues with the way science is and has been used.
FIDUROD
is an acronym representing the attributes of the form of knowledge production he argues against: Formal, Intractable, Decontextualized, Universalistic, Reductionistic, One Dimensional. (See Kincheloe, 2008, pp. 21-24).
2)
His work is not based on some indefinable "ludic" postmodernism – It is based on a highly developed and evolving holistic philosophy. This philosophy is comprised of 12 major points which he describes in his book
Critical Constructivism
. The 12 points coalesce together to form his multidimensional critical complex world view. It's a new, evolving worldview. We might refer to it as
Kincheloe's multidimensional critical complex unified world view.
It forms the foundation of his unique formulation of critical theory, epistemology, ontology, critical psychology of complexity, the multidimensional critical complex bricolage, etc., -- and his proposed
critical science of complexity –
another indication that he did not abandon the sciences. To grasp his conceptualizations, it's imperative that new bricoleurs study his unified world view by reading and then writing about how they subjectively relate to it and to other philosophies. Kincheloe stresses this upfront philosophical work is critical in order to ground any study that uses bricolage as a process for research. Rigor is impossible without developing a
"philosophy of consciousness"
(Kincheloe, 2004a, p. 8).
3)
The multidimensional critical complex bricolage is a process for qualitative research that is composed of multiple, intertwining and overlapping processes. It is not a method, nor does it use "tools" as tools imply precise means and carries a mechanistic ontology, which does not adequately represent the actual processes that bricoleurs engage in as they conduct, or a better word would be, "enact" their research. Even the concept of "tools" changes. Kincheloe's conceptualization of bricolage is grounded with his critical complex philosophical world view (item 2, above) and a theoretical foundation of evolving criticality (his version of critical theory).
4)
The multidimensional critical complex bricolage as a process involves analytic discourse, intertwined with improvisational actions for change, which moves it away from the constrictive "quilt" metaphor. Please see my dissertation for a deeper analysis of bricolage including a thorough etymological exploration and intertextual interpretations of Kincheloe's definitions of bricolage and bricoleur in relation to what evolved from my research. New metaphors that take it beyond the one-dimensional "quilt" metaphor, and additional ways that Berry's (2004a) concept, the Point of Entry Text (POET) can be applied are also presented. The holistic, intertwining, dialogical, interconnecting nature of the final bricolage renders the parts inseparable from the whole, and the bricolage inseparable from greater reality. Thus, the popular metaphoric quilt, montage, crystal, etc., are not suitable metaphors for this more complex form of bricolage.
5)
Kincheloe's bricolage does not distinguish between "types of bricoleurs" or "types of bricolage" as denoted by Denzin and Lincoln (2011). While it's fine to examine these ideas, Kincheloe's form of bricolage uses all of them in intertwining, overlapping processes. Thus, the multidimensional critical complex bricoleur uses all of the dimensions that Kincheloe has spelled out in his 2005 "On to the Next Level" bricolage article--in one study--and the processes become blurred as the research unfolds. See next point.
6)
Kincheloe's bricolage refers to the use of different processes as dimensions of research. The bricoleur uses them all as many times as practical to get a thick description of the phenomenon/a. As the research unfolds, "enactment" keeps the research jettisoning forward and the researcher must make decisions where to begin and stop various aspects of the research, including the final bricolage.
Thus, the following dimensions are used, as provided by Kincheloe (2005a) and in no particular order using an iterative, improvisational process weaving through the discourse: (1) methodological bricolage; (2) theoretical bricolage; (3) interpretive bricolage; (4) political bricolage; (5) narrative bricolage; (6) philosophical research (constructivism, historicity, epistemological insight); (7) critical hermeneutics; (8) identification of what is absent; (9) fourth dimension of research in which the bricoleur is future oriented, discovering "a kinetic epistemology of the possible. In the process, the sophistication of knowledge work moves to a new cognitive level; the notion of rigor transmigrates to a new dimension. As in a 1950s sci-fi movie, bricoleurs enter the 4-D—the fourth dimension of research." (Kincheloe, 2005, p. 346). Thus, bricoleurs weave in and out, around and through, back and forth through the various dimensions with each pass through informing the next, often using multiple dimensions of analysis simultaneously.
7)
Note again – the philosophical dimension must form the foundation of the study in order to ensure rigor. [He wanted me to include this again.] "There is no dividing line between the empirical and the philosophical" (Kincheloe, 2004a, p. 10).
8)
Kincheloe's multidimensional critical complex bricolage embraces a "fourth dimension" research (more information is covered in my dissertation). This fourth dimension aspect to the research incorporates an intuitional, creative element that forces the researcher to confront implicate and explicate orders of reality. There are reasons for this. Combining a sound philosophical, intellectual component of research that also incorporates intuitional and emotional, empathic aspects -- along with deep semiotic and hermeneutic analyses synergistically creates something new from the interactions. Enaction during the research process leads to the emergence of something new and often profound. This is where the power of the bricolage comes into play. It's the exposure to relationships, as Kincheloe explains in his conceptualization of symbiotic hermeneutics, that jettisons bricoleurs to seeing and understanding "anew" and to recreating themselves. Because knowledge is socially constructed new creations, ideas, concepts, as well as new relationships also perpetually emerge – and are created -- from these interactions. This all takes place naturally when confronting complexity, difference, and chaos, as Humberto Mautarana and Francisco Varela posited with their Santiago Theory of Enactivism (see Kincheloe's (2008)
Knowledge and Critical Pedagogy: An Introduction,
page 147). It is quite amazing.
9)
While bricoleurs do not contend they've discovered the "one true answer" or single truth, at the same time, as Kincheloe contends, they generate knowledge "that is not as 'badly off the mark'" (Kincheloe, 2008, p. 43). They have better (more complete) and yet evolving explanations of phenomena. This is quite a different perspective than a nihilistic postmodern "attitude."
10)
I have lined out in my dissertation in much greater detail a flexible iterative process that also explains some of the key sub-processes that are important to the multidimensional critical complex bricolage. It will get new bricoleurs started from which they can then proceed to carve out their own unique paths. Each bricolage study will be different even for the same researcher. The more one acknowledges the fourth dimension aspect of the research (which may only begin with what seem to be insignificant intuitive and synchronous events), the more they will begin to appear and the more profound and numerous are the actions and creations that emerge.
11)
And finally, as I discussed in my blog,
The Heart of the Multidimensional Critical Complex Bricolage,
there is the dimension of empathic connection with people. In fact, in his book, Knowledge and Critical Pedagogy: An Introduction, Kincheloe discusses – and includes – a golden strand of love throughout his work, Eros Love. And since I'm mentioning this book here, it's a great book to read in the early stages of learning about his bricolage. It's much like a "deprogramming" manual because it uncovers how our consciousnesses have been influenced by outside forces and provides us more information as we embark on the bricolage quest and begin to take power of constructing our own consciousness.
REFERENCES
Berry, K. L. (2004a). Structures of bricolage and complexity. In J. Kincheloe & K. Berry (2004) Rigour and Complexity in Educational Research: Conceptualizing the Bricolage (pp. 103–127). New York: Open University Press.
Berry, K. L. (2004b). Feedback looping for increasing complexity. In J. Kincheloe & K. Berry (2004) Rigour and Complexity in Educational Research: Conceptualizing the Bricolage (pp. 128–146). New York: Open University Press.
Berry, K. L. (2004c). Bricolage is many a new thing understood. In J. Kincheloe & K. Berry (2004) Rigour and Complexity in Educational Research: Conceptualizing the Bricolage (pp. 147–169). New York: Open University Press.
Denzin, N. & Lincoln, Y. (Eds.) (2011). The Sage handbook of qualitative research, Edition 4. Thousand Oaks, CA: Sage.
Kincheloe, J. L. (2004a). Preface. In J. Kincheloe & K. Berry, Rigour and Complexity in Educational Research: Conceptualizing the Bricolage (pp. ix–xii). New York: Open University Press.
Kincheloe, J. L. (2004b). Introduction: the power of the bricolage: Expanding research methods. In J. Kincheloe & K. Berry, Rigour and Complexity in Educational Research: Conceptualizing the Bricolage (pp. 1–22). New York: Open University Press.
Kincheloe, J.L. (2004c). Redefining rigor and complexity in research. In J. Kincheloe & K. Berry, Rigour and Complexity in Educational Research: Conceptualizing the Bricolage (pp. 23–49). New York: Open University Press.
Kincheloe, J.L. (2004d). Questions of disciplinarity/interdisciplinarity in a changing world. In J. Kincheloe & K. Berry, Rigour and Complexity in Educational Research: Conceptualizing the Bricolage (pp. 50–81). New York: Open University Press.
Kincheloe, J. L. (2004e). Redefining and interpreting the object of study. In J. Kincheloe & K. Berry, Rigour and Complexity in Educational Research: Conceptualizing the Bricolage (pp. 82–102). New York: Open University Press.
Kincheloe, J. L. (2005a). On to the next level: Continuing the conceptualization of the bricolage. Qualitative Inquiry, 11(3), 323–350..
Kincheloe, J. L. (2005b). Critical constructivism. New York: Peter Lang.
Kincheloe, J. L. (2008). Knowledge and Critical Pedagogy: And Introduction. Amsterdam: Springer.
Copyright May 11, 2013 by Vanessa Paradis
Please cite as:
Paradis, V. J. (2013). Correcting some common misconceptions surrounding Joe Kincheloe's bricolage and critical complex theories. May 11, 2013. Retrieved from www.joekincheloe.us
NOW YOU CAN SEARCH THIS SITE FOR TOPICS OF INTEREST. I HAVE COVERED A HUGE ARRAY OF TOPICS AND THERE IS A LOT OF INFORMATION HERE TO HELP LAUNCH RESEARCH PROJECTS OR JUST TO LEARN SOMETHING NEW.
Welcome to Venus & Sanat-Eros-Enki Kumara's ONE LOVE PATH

and the Great Global Golden Treasure Hunt

(Scroll down to read the blogs)


Enjoy our Celtic Wedding (07-17-2014) theme song while you read and look for hidden treasures.

Composer & Producer - Peter Gundry

MAY 22, 2018 UPDATE. Looks like Peter has chosen the dark side.

We will choose another song for our wedding celebration.

I will consult with Beloved and post our new song soon. Happy Twin Flame Day!!

---
Friday, December 31, 2010
The Big Whopper and the Great Reveal: On the Road to Shambhala (Still on Page 97)
link
Thursday, December 30, 2010
Open Mindedness: Can it Overcome GroupThink ? (Still on P. 97)
link
Wednesday, December 29, 2010
Do You Hear Voices That Control You or Voices That Empower You? More Changing of the Rules (Still on Page 97).
link
Tuesday, December 28, 2010
The Power of Love by Cos Ralph (Waldo Emerson) (still on P. 97)
link
Monday, December 27, 2010
Einstein Cannot Write Poetry, Love Is A Magic Spell, PLUS YOU Are A Superstar! (Still on P. 97).
link
Sunday, December 26, 2010
Is Spiritual POP Replacing Hip HOP? More New Rules of the Game (Still on P.97)
link
Saturday, December 25, 2010
Christ Consciousness Awareness Day: Merry Christmas Baby! (Another Day Off from the Page 97 Analysis)
link
Friday, December 24, 2010
My Twin Flame: Emanuel's Message for Today, Christmas Eve (Taking a Break from the P. 97 Analysis)
link
Thursday, December 23, 2010
Sōferia's Earth Education, Protecting Teething Babies, and FINALLY: What is Missing on Page 97 and Why? (Still on Page 97).
link
Wednesday, December 22, 2010
My Pleiadian Mother, Earth History 101, Intercepting Missiles, and Exposing Alien Lies PLUS What's Missing on Page 97? (Still on Page 97)
link
Tuesday, December 21, 2010
Knowledge and the Power of LOVE – or Money? PLUS the Rare Full Moon Winter Solstice Eclipse: Is Time is Running Out? (Still on Page 97)
link
Monday, December 20, 2010
Let the Music Play, Emerging Research Fractals, Walking the Path of Love (Still on Page 97)
link
Sunday, December 19, 2010
On My Own But Not Alone (Still on Page 97)
link
Saturday, December 18, 2010
Continuing the Analysis: A Fishing Trip to the NY Islands, JUSTICE, and Rocking the Boat PLUS Fractal Research (Still on Page 97)
link
Friday, December 17, 2010
The Twin Flame Framework: Continuing the December 10 Analysis PLUS Busting My Butt (Still on P. 97)
link
Thursday, December 16, 2010
Jumping the Gun (An Interpretation), King Fisher, PLUS Twin Flames and Marriage (Still on P. 97)
link
Wednesday, December 15, 2010
Analyzing the Clues in the Movie Trailer P.S. I Love You (Still on Page 97)
link
Tuesday, December 14, 2010
Planet EROS, King Fisher & Halcyon, Left of the Border, and the Twin Flame 11-11-11 Party Framework: Will this get us to the Big Whopper on Page 97? (Still on P. 97)
link
Monday, December 13, 2010
Re-Analyzing the Clues (P.S. I Love You): Will a Framework and an 11-11-11 Party Get Us Closer to the Big Whopper? PLUS The Kabalion and The Law of Paradox In Action (Still on Page 97)
link
Sunday, December 12, 2010
The Story of Sōferia Continues: Grandmother's King Fisher Biology Lesson, Peculiar Sexual Behavior, What Is the Elixir? PLUS P.S. I Love You (Still on Page 97; Still Changing the Rules of the Game)
link
Saturday, December 11, 2010
The Story of Sōferia, Her Pleiadian Grandmother, and The Way Weird Doctrine (Still on Page 97; Still Changing the Rules)
link
Friday, December 10, 2010
Paradigm and Reality Shifts: A Real Challenge for NonBelievers PLUS From Scorpio to Sagittarius (Still on Page 97)
link
Thursday, December 9, 2010
Shake, Rattle, and Roll: We Missed the Love Boat PLUS What's Missing on Page 97 of Knowledge and Critical Pedagogy: An Introduction? (Clue: It Ain't Love that's missing there!) (Still on Page 97)
link
Wednesday, December 8, 2010
More NEW Rules of the Game: Ask NOT what you can do for your job; ask what your job can do for YOU (Still on P. 97)