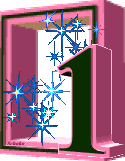 Throughout the year, 2017, I will be primarily adding content to the course that focuses on Joe's last book, Knowledge and Critical Pedagogy: An Introduction. I will be adding content to the other courses and other areas of the website randomly as I have time to do so. Reading Writing, and Thinking 101 will cover uderstanding the importance of developing the rigorous foundational skills Joe has emphasized in his work, and practicing them so that they can be applied in the other courses.
Joe Kincheloe's GREAT WORK: Knowledge and Critical Pedagogy: An Introduction Click Here
FIRST THINGS FIRST! Reading, Writing, and Thinking 101
(A FREE JUMP-START COURSE)
Click Here
BRICOLAGE, FIRST COURSE: Your Quick-Start D.I.Y. Guide to the Nuts and Bolts of a Powerful New Approach for Research, Learning, & Writing.
click here to download file
OTHER COURSES
Critical Pedagogy
Joe's WAY:
Critical Pedagogy 101
Click Here
Critical Constructivism 101: A New World View
Critical Constructivism 102: Identity Deconstruction/Reconstruction Processes
City Life and Learning: Metropedagogy 101
Cosmology 101: The Divine Council
Critical Complex Bricolage101: An Introduction
Critical Complex Bricolage102: A Rigorous Academic Approach to Research
Fourth Dimension Research 101: An Introduction
NOTE: As the links become active the coursework is available.
THE MILLION-DOLLAR MANNA CHALLENGE (coming soon)