The Fall of Eros and Psyche Musical Interlude. PLUS The Calling of the Saints(STILL MOVING TO PAGES 178-180, An Analysis of Our Mission: Love to the Highest Degree: The POWER of LOVE ETERNAL) Monday, July 11, 2022
I am working on multiple projects, rising out of the chaos, and will post the available "Random Writings" soon. They are of special interest to the Saints.
In the meantime, Beloved and I are taking a music interlude.
Everything is "falling in place"…….."perfectly," he tells me. (He's SO FINE!)
Interesting! It seems to be the story of our "fall."

The Calling of the Saints: There's Going to be a Showdown!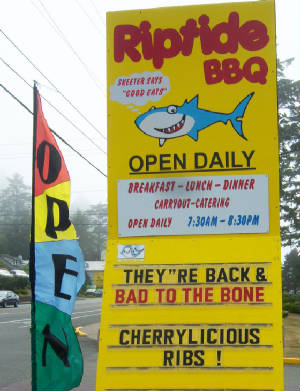 After the Hiatus: New Assignment: Psyche's Random Writings for Eros (STILL MOVING TO PAGES 178-180, An Analysis of Our Mission: Love to the Highest Degree: The POWER of LOVE ETERNAL) Tuesday, June 21, 2022
And they sung as it were a new song before the throne, and before the four beasts, and the elders: and no man could learn that song but the hundred and forty and four thousand, which were redeemed from the earth. Revelation 14:3
Yes, Beloved and I are still on the same mission: Love to the Highest Degree. Obviously, it's an eternal, never-ending mission. It's a true blessing. However, I am on a new branch of the mission. I have done many writings, including previous "Updates" that I just could not publish. The information is too highly classified for the average ear and would stir up the trolls, bots, information management systems, the self-proclaimed "elite," and the like. Plus, the average reader has already proven they don't even understand Joe's directives, which I will continue to clarify in my "Random Writings." Due to these factors, I have been instructed to take my writings completely underground.
I love that my writings are to be "random" because I can write about any topic I want and there is no specific order to the writings. They are, however, in service to Joe's work, our Creator, and in behalf of the poor and suffering people of the world for the purpose of upliftment. It is clear that the number of these people in the world is rapidly increasing and there are few of us (the 144,000) who can lift our hands to assist them and show them the path that brings them more abundant life, which is what Jesus, Our High Priest and King taught us.
The good news is that I can now make the information available for the privileged few who are in the state of mind to understand them, benefit from them, and use them to go out into the world to alleviate suffering. The bad news is that you will need specific skillsets to even be able to read them and, since they are printed and snail mailed, there will be a cost to them. This is fine since we know that the target audience, the 144,000, are abundantly blessed by Yahwah according to His promises and their needs, so the cost is not a barrier. The knowledge will be shared with many in formats they can better understand as it becomes dispersed from the anointed disciples.
The topics I cover are extremely varied, so people only need to purchase writings that are directly pertinent to their specific mission in the world. It goes without saying, then, that readers must already know what their mission is. The goats and the sheep have been separated, so at this point we are only interested in serving the high functioning critical sheep who are dedicated to serving those in need. These are the ones who will be most effective in turning the sad state of the world around—at least in a few pockets of civilization. Then, like a butterfly, the "effect" will grow all over the world.
There is time to prepare for the huge task ahead, but very little time. It is interesting that this morning, Beloved, in his renowned musical tradition, gave me a song to look up on YouTube and it seems to hold a powerful message, maybe even a warning. The clue he gave me was "Sending you mountains of love." Here's what came to the top of the search:
AWW….that is so sweet; I just now listened to it. Joe's dream and my dream…our song together. I don't know how he does that!! The power of the words he sends me brings up the most amazing songs with the most profound messages. And, yes, there are messages in this. If you are on the wrong path, there will be exploding, fiery volcanoes, and love will be absent. If you are on the right path, the path we are following, there is God's "refining fire" and eternal love ahead.
But there is MORE. The message is that SOON, just as our Creator has promised, he will be returning with all of his saints (including Beloved, who is a high-level saint and a king!)…….and there will be a new earth and new heavens, and no more crying, and we will be together forevermore!!
Well, that's it for now. I started a new section to the website, right at the top of the menu called "Do Not Read" where I will be posting information to purchase Psyche's Random Writings for Eros as they become available. I already have quite a few of them and I'm just doing the finishing work on them. One of the first writings is a detailed analysis of Joe's New Bill of Rights. This is a must-read for almost everyone since it addresses politics, company policies, workers and workers' rights, and union formation. Everyone at this tumultuous time in history needs to know what "good work" entails, how to achieve it for themselves, and how to protect themselves from tyranny. We must redefine work!
"Bad work, like an ex-lover will not simply go away"
(Kincheloe, 1999, How Do We Tell the Workers?, p. 73).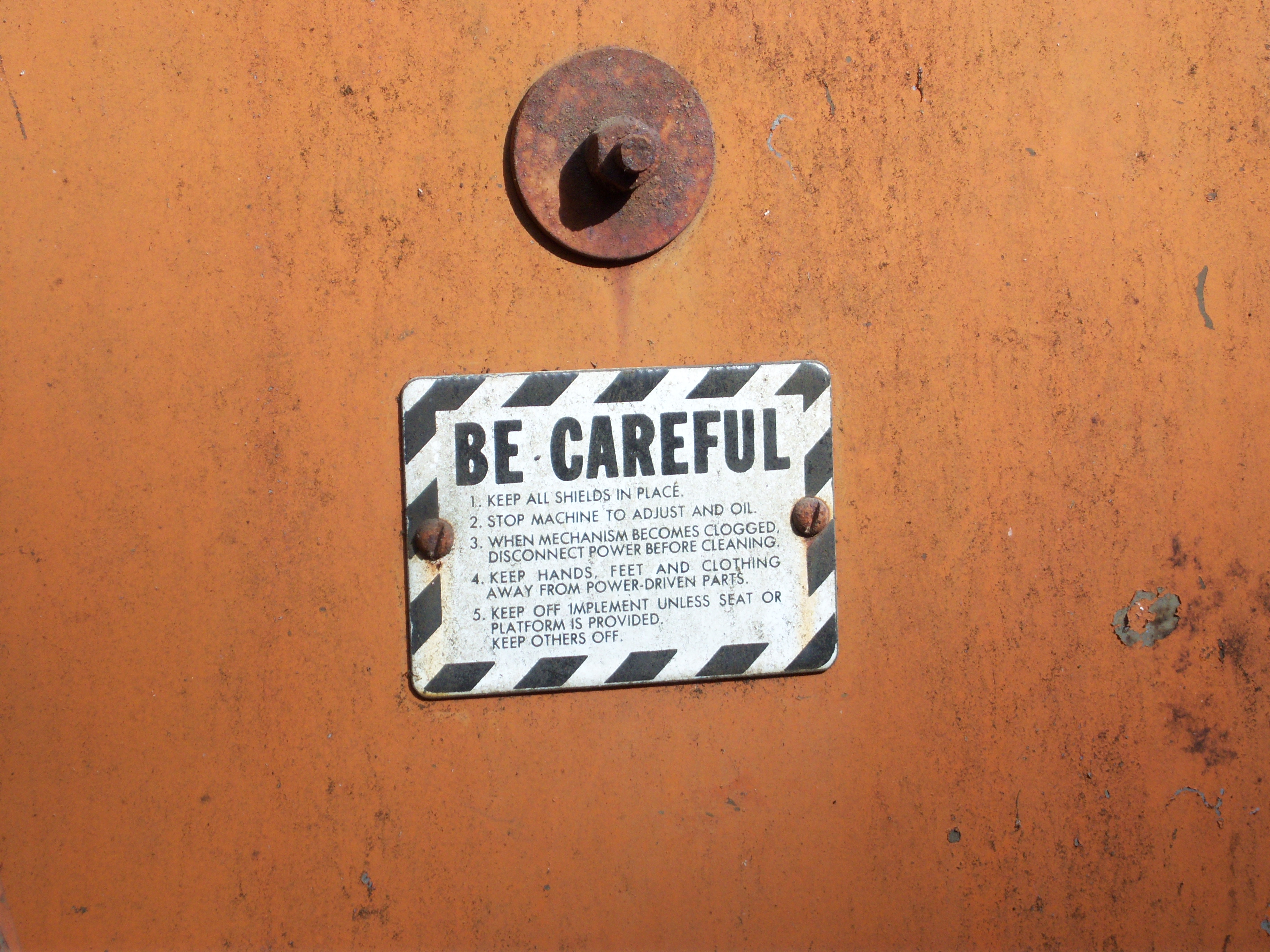 The Great Global TREaSurE HunT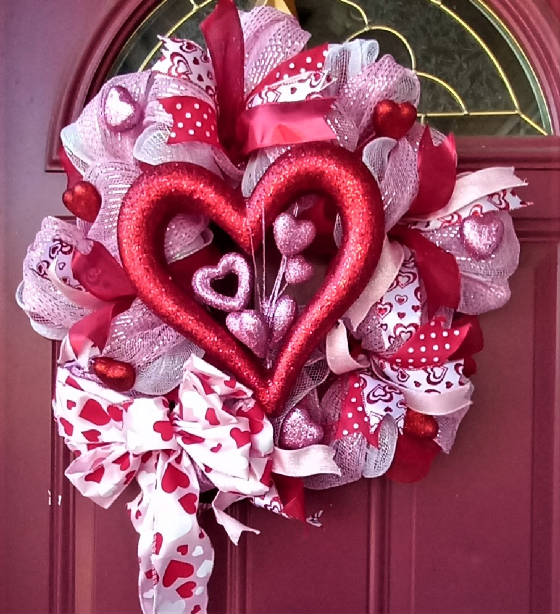 The Great Global TREaSurE HunT Has Begun: The Good Shepherd Kicks It Off with A Love Message on Valentine's Day (STILL MOVING TO PAGES 178-180, An Analysis of Our Mission: Love of the Highest Degree: The POWER of LOVE ETERNAL) Monday, February 14, 2022
The Great Global Treasure Hunt has kicked off on Valentine's Day, just one of the special "High Love" days of the year. There is a lot of mis/dis information about Valentine's Day, so do not be deceived. It is, IN FACT a "High Love" day of celebration. As I have informed you in a previous update, the Good Shepherd is in complete charge of the Great Global Treasure Hunt and He gave us this sentimental love message to get it started:
A VALENTINE FROM THE MOON [??? NO!! It's from the Good Shepherd!!]: You may have heard of the Lunar X. Once a month when the sun rises over Crater Werner in the Moon's southern hemisphere, sunlight floods the region's high terrain and makes a luminous criss-cross shape. Peter Rosén of Stockholm, Sweden, was looking for the X on Feb. 8th when he found four other letters as well: Lunar LOVE, Happy Valentines Day. (spaceweathergallery.com; February 14, 2022)
Let's look at this a little closer. Did you know that X represents Christ Jesus our Savior? This "X" comes up often and will appear throughout the treasure hunts (for example, "X marks the spot" of the intersection of the two chronological full eclipses of the sun in the U.S., which I have written of in a previous update).
Thus, the message on the moon is a message of divine love from our Creator. It is the most powerful, unconditional, sacrificing love there is. He says: "I am the good shepherd: the good shepherd giveth his life for the sheep." (John 10:11) Through His actions and His Covenant promises, He has given us the treasure of "love to the highest degree," which is the ongoing mission of the Eros and Psyche Great Global Treasure Hunt.
There are two levels to the treasure hunts. There is a "newbie" level, which is open to everyone and then there is our Eros and Psyche Great Global Treasure Hunt which is BY INVITATION ONLY. I have been assigned a very important, but highly advanced task for this treasure hunt. Invitations will be forthcoming as people get up to speed with the Great Global Treasure Hunt. You probably have a very long road ahead of you, but there is hope.
Beloved gave me this festive musical performance to start off our Great Global Treasure Hunt. We will lose many potential participants right here, and that's a good thing because those who choose to Treasure Hunt on their own and alone will have limited success and would only tarnish the experiences of the devoted treasure hunters.
The Blessed Hope - 1 Thess. 4:13-17 | Songs of Worship | with Stephen D. Lewis
The Weimar College Choir sings, "The Blessed Hope," directed by Nelda Blissard, accompanied by Seth Lucas on the piano.
1 Thessalonians 4:13-17 Lyrics (13) But I would not have you to be ignorant, brethren, concerning them which are asleep, that ye sorrow not, even as others which have no hope. (14) For if we believe that Jesus died and rose again, even so them also which sleep in Jesus will God bring with him. (15) For this we say unto you by the word of the Lord, that we which are alive and remain unto the coming of the Lord shall not precede them which are asleep. (16) For the Lord himself shall descend from heaven with a shout, with the voice of the archangel, and with the trump of God: and the dead in Christ shall rise first: (17) Then we which are alive and remain shall be caught up together with them in the clouds, to meet the Lord in the air: and so shall we ever be with the Lord.
THE HOLY GRAIL?
An example of what will probably be a "doomed" treasure hunt, this just came up in the news:
Recovery of treasure from "holy grail" of shipwrecks moving forward (yahoo.com)
Long the daydream of treasure hunters worldwide, the San Jose galleon was sunk by the British Navy on the night of June 7, 1708, off Cartagena de Indias.
Why is this treasure hunt doomed? Because different groups of people are fighting over the "spoils" of the nefarious actions of the British Navy that caused the sunken treasure and loss of innocent lives. And therein is why they are called "spoils." It is the consequence of how the treasures ended up where they are and the fact they are being fought over.
What do you think? Will they iron out their differences? Will the retrieval be a success? This is a treasure hunt we will wish to follow over the next few years just to prove our point. Treasure hunting can be amazing if you do it right; it can be a disaster if you do it wrong.
The biggest problem people must overcome if they are to be successful treasure hunters is to know in their hearts that IT IS NOT ABOUT YOU. I feel like I have taught that forever, even back in the days when I worked with Joe on his website, but people still think it's all about them. Almost all the false prophets and teachers today make it about YOU. Get over yourselves. It's not about you. Thus, the so-called "holy grail" treasure hunt is doomed because they all have self-serving reasons for retrieving it.
And anyway, Joe already discovered the Holy Grail.
The Great Global Treasure Hunt, as mentioned previously, is led by the Good Shepherd. He has shown us twice now, first with the treasure find of the Good Shepherd ring signifying that He is leading the treasure hunts, and now with the kick-off love message on the moon. He will probably give a third message soon. Thus, in order to participate fully, you will need to work with his angels and ministers and serve Him. Period. Nothing less will do.
How to get | the Angels Involved | the Lord of Spirits | today - YouTube
His angels hearken unto you giving voice to God's word. Ps 103:20
Of course, you can start out with just a simple treasure hunt of your own design, and we encourage that. It might be good practice. Even if you get off on the wrong foot, you may discover how important it is to listen to the divine voices who want to guide you. I am putting together a document: Preparing for the Good Shepherd's Great Global Treasure Hunt for Beginners. Check back for it. In the meantime, keep your eyes and ears open. The angels may be inviting you to participate.
The Great Global Reset Is No Match for The Great Global TREaSurE Hunt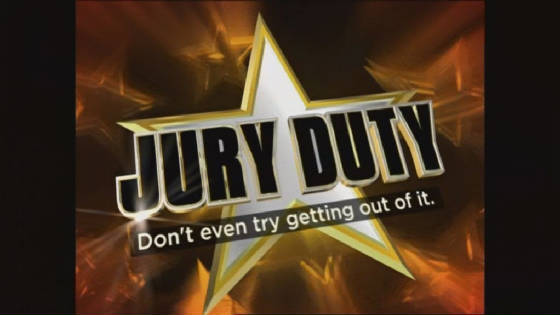 We are On Our Own, But Never Alone: Do Your Homework and Stay Vigilant (STILL MOVING TO PAGES 178-180, An Analysis of Our Mission: Love of the Highest Degree: The POWER of LOVE ETERNAL) Sunday, February 13, 2022
My people perish from a lack of knowledge. Hosea 4:6
This is an important update that I was asked to post today. Tomorrow I will have more information about the Great Global Treasure Hunt. To get the most out of the information I post whether here in these updates or in my blogs, you really need to click on the links, listen, read, and do your own additional research. We are in perilous times and it's not a time to be lazy.
As a sort of public service announcement, I have posted links on the home page of this site to the Nuremberg Trial, which is just getting started with its Grand Jury, as well as to other relevant information. I have also posted them at the end of this Update. The Grand Jury taking place is a precursor to future trials and litigation throughout the world.
I am not going to go into the pros and cons of the Corona Investigative Committee and how they are employing the Grand Jury process. There are commenters who already have done that. If you do your homework and view some of the many video interviews at their site and read the comments below them you will get the broad picture, the various perspectives, and precautionary alerts.
No matter what someone's position is regarding their core purpose or the outcome of this process, we cannot go wrong gaining knowledge as to what has happened, what is happening, and what the future may hold. The more knowledge we have, the better decisions we can make for our futures and the futures of our children. The two attorneys heading this up, Dr. Reiner Fuellmich and Viviane Fischer, in my opinion, are doing an excellent job with interviewing and getting many perspectives. This is the beginning step of Joe's bricolage, and as Albert Einstein had framed it, the more theories you incorporate, the stronger, in this case, the conviction of the guilty parties. There are many pieces to this puzzle and truth will be highlighted as more of them are revealed.
Keep in mind, that the power wielders will squeeze every ounce they can out of everything on the global stage and continue to use propaganda to push forward their agenda. The so-called "right" and "left" continue to work together, yet at the same time their internal conflicts will continue to rise to the top. They will continue to distract, divide, and destroy. Unfortunately, innocent people are both collateral damage as well as direct victims of their agendas.
WARS AND RUMORS OF WARS
2 Chronicles 16:9 For the eyes of the Lord run to and fro throughout the whole earth, to shew himself strong in the behalf of them whose heart is perfect toward him. Herein thou hast done foolishly: therefore from henceforth thou shalt have wars.
There is another agenda that doesn't get discussed much – the enemies' call for simultaneous wars in multiple "theaters" as well as in outer space. This was covered in detail in the neoconservative's white paper, Rebuilding America's Defenses. Here is an analysis, but as always, we do recommend more research and using critical thought: Project for the New American Century: How One Think Tank May Influence American Foreign Policy. Also, Joe gave us a "heads up" on the formation of what he referred to as "the New Right" in the very first booklet he wrote. In his later works, he continued to discuss these issues in detail (see his Social Studies book and his last book, Knowledge and Critical Pedagogy: An Introduction). You can do the research.
Of course, Ukraine is in the headlines and it's difficult to sort truth from propaganda and, importantly, what it is we are being distracted from. Since the propaganda takes center stage, here is another perspective worth listening to that gives some historical context:
Why is Ukraine the West's Fault? Featuring John Mearsheimer
Additional Historical Context:
HOW THE BRITISH EMPIRE BRAINWASHED THE WORLD
Published on May 14, 2015
This speech by Anton Chaitkin recorded in 1994 reveals in greater detail how England was overthrown by banksters and Britain became the centralized hub for crime syndicates, slavery, spiritual manipulation, and world domination.
Britains Invisible Empire (full lecture)
The Harvard Yard: Fraud of Modern Education
The bottom line is we are at war. We are all are targets and we are being attacked from many directions. It is called "unrestricted warfare" which means there are absolutely no rules and innocent citizens can be treated as enemies. Awareness and knowledge are key.
For me, reliance on God and my Higher Teachers, especially Joe, have been, and will continue to be my guiding lights through the premeditated "Dark Winter." I have been shown true liberty (which you probably cannot understand) and I am being taken from Glory to Glory.
I haven't been posting much because, as I have mentioned a few times, we have been on a sabbatical. God works in mysterious ways. I obey my "higher up" teachers. I obeyed them during the days they wanted me to post almost every day (such as for my blogs on this site). This year things will be changing, but for whatever reason, most of my work will be "underground." I cannot say why this is to be so. I have not been told. I could ask and they would tell me, but I don't feel I really need to know. I trust them completely. We all serve God. I will post more information about the Eros and Psyche Great Global Treasure Hunt on this site to let the very few people who may be interested know how they can participate. But it will be very low-key and "underground" (or a better description might be "high above ground"). The Great Global Treasure Hunt, as mentioned, is led by the Good Shepherd, and to participate fully, you will need to work with his angels and ministers. I will have more information on February 14, when we make the official announcement.
The reason for underground work could be due to the even heavier censorship that may be employed by the enemies. They will most likely continue with their destruction of anything true and good and beautiful. I have been told they will be reacting to the influx of high vibrational love. They hate love, so Valentine's Day (the kick-off day of the Global Treasure Hunt) could be very volatile.
The underground teachings could also be due to wanting to limit the information to only those who are serious about taking actions needed to change things. Maybe the work is to take place behind closed doors (in God's "secret places") until the time is right for us to rise up. I just don't know; I go with the flow of Spirit. I do know that the upcoming dates of April 1-8, 2024 (which I have written about in a previous update) are highly significant to God's plans. Perhaps "tribulations" will continue until that date. Nevertheless, even though I think this may be my very last update, I will post information about the treasure hunt on February 14, if I am authorized to do so.
One thing I do know is that the people I have tried to warn have ignored me, including members of my own family. So many are oblivious to the fact that governments, including the United States, have been taken over and we are in a real but very different type of war. It has been heartbreaking to watch how many people are under this "strong delusion," as recorded in the Bible, which Dr. Robert Malone calls mass formation psychosis. That finally gained some attention since he also appeared on the Joe Rogan show (someone I don't even watch, myself, but apparently the "masses" do). The concept is not new. It can also be represented by being led by the subconscious mind which has been programmed, rather than consciously making choices based on knowledge. Jesus taught much about it and how his "people perish for lack of knowledge," and how we are to turn away from the world and worldly things to focus on His Kingdom. He told us a "strong delusion" will be upon the world. That this has happened is undeniable. He also advised, for whatever reason, in Revelation 22:11 He that is unjust, let him be unjust still: and he which is filthy, let him be filthy still: and he that is righteous, let him be righteous still: and he that is holy, let him be holy still. This is the final condition before His return, the last chapter. I guess He has sorted the sheep and the goats.
I try to keep some semblance of a sense of humor through it all, as difficult as that can be. I am not as good as Joe when it comes to humor. I came across a somewhat humorous comment to the debate over whether viruses exist on one of the Corona Investigative Committee's videos. I find it funny how often the name Joe is abused; I should write a book about it someday and how EROS has the name JOE hidden within it. Even though there are already so many "Joe" idioms, people invent new ones daily. But there is so much truth to the following comment, and it's actually something Joe teaches throughout his work:
@BrodyKin18 hours ago
The golden nugget from this irritating session, was the side comment of Stefan Lanka, "Medicine is bonkers." Go ahead and throw in the rest of the managerial class. The geniuses of the committee haven't a clue of what many regular Joes know very well: certain people just have more money than sense.
A point he made in the beginning of his last book when someone asked him how he comes up with so many creative ideas, is that he LISTENS. He listens to the people who typically are not heard.
Related to this comment is a quote from Joe's last book, Knowledge and Critical Pedagogy: An Introduction (he is no "regular Joe"). I think this sums up the reality of the current global situation succinctly:
In epistemological politics public knowledge becomes little more than the propaganda of privately financed interest groups. Watch how often network news reporters rely on such phony information in their segments on "over the counter pharmaceuticals and your health" and the like. The corporate-paid scientists, or more accurately the epistemological prostitutes, give us their scientific twaddle or "peppermint frenchies with happy endings" to defend the monetary interests of their financiers (Johns). Their epistebabies are little Chuckies from the "Child's Play" horror movie series, who terrorize the world without conscience or remorse. Even many scholars in the world's increasingly corporatized universities sell their minds/bodies/souls to their commercial pimps. Far too many university presidents and administrators see no problem with this debased politics of knowledge, as they encourage researchers to cozy up to the forces of the market. With these moneychangers secure in the temples of knowledge production, the Chuckie epistebabies run amok undermining the university's humane, serve-society tradition—as problematic as it often was—leaving knowledge production in all domains in the hands of the highest bidder. (pp. 38-39)
He really says it like it is. He is referencing here the accounts where Jesus had overturned the tables and kicked the moneychangers out of the temples. There is an excellent discussion of the relevance of what Jesus had done that gives a whole new perspective on it from those that churches often present. Dr.SHIVA LIVE: Why the Establishment Censors the Temple Cleansing? Honoring Christ. HAPPY EASTER. - YouTube
According to Jesus, WE are the temples now; we do not need church buildings or temples anymore. He dwells within us. We all need to take responsibility for "cleaning out our temples" and keeping them that way with a lot of help from Him. In this world, breaking free from the power of money is one of the greatest challenges there is, and it seems clear that we are being backed up into a corner to make the free will decision as to which master we will serve. I have learned the more I break free from self-serving motives for earning money, the more I actually get blessed with. I am well provided for. I am not rich, but rich people have a harder time getting into the Kingdom, so that is a good thing.
And I have had my own experiences in man's court system, the so-called "justice system." Except for a few isolated cases to keep people playing the game, there IS NO JUSTICE. Maybe with this current litigation that's taking place all over the world, progress toward greater justice will be made. It is up to the people, which is what I mean by the title of this update: We are on our own (but never alone). People are beginning to come to the realization that government has nothing to offer them.
Unfortunately, in some venues, "the beat goes on." Lord, please save us from the ever-increasing numbers of educators spewing out insane propaganda (for money and fame?) that creates division, cognitive dissonance, and totally ignores what the student might want to learn about. During my lifetime, having often experienced extreme poverty and no voice whatsoever, including in the hypocritical education environs where too many educators talk the talk but don't walk the walk, "white privilege" is an illusion. What is happening today in education is a CRIME. And individuality seems to have left the planet, replaced by stereotypical prisons. If you don't fit in the right prison, you are cast out as "deplorables," "untouchables," and worse. What it means to be and act human has been lost. For me, it's fine to be rejected by the world. I do not want to be a part of the world of today. It was fine for Joe, too. It's great, in fact! Jesus told us this would happen. We know who our real friends are! N.O.W. we really ARE privileged. And you can be too. What's funny is the crazy ones think we are the crazy ones. But the proof is in the pudding, or as Jesus put it, you will know them by their fruit. And as Joe framed it, "You ain't seen nothing yet." The worst and best is yet to come. Which side are you on?
THE TRUTH WILL SET YOU FREE
New Booklet Ends the Covid Delusion – Dr. Tom Cowan
This is a short, easy, read. Thank you to Dr. Cowan for presenting this so succinctly! It's sure to clear up cognitive dissonance globally, for those who will take the time to read it. And it can alleviate suffering and save lives!
The Contagion Myth by Dr. Tom Cowan: A Book Review (thefreedomarticles.com)
A doctor who is speaking out; Session 91: Initial Reasons (odysee.com) Where are all of the doctors??? NOW we know the truth: Vaccines=Bioweapons.
The hardest thing is facing up to the fact that we have been totally "hoodwinked" for so many years and that we trusted the untrustworthy. Not a single soul is exempt from having been deceived. The consequences are heart wrenching. Only God can make things right and dry all of the tears, but still, we have to take part in doing our best to find remedies, with a lot of help from Him. This requires bowing down. As Joe put it:
We must all kneel at the epistemological alter and confess our subjectivity, the idiosyncrasy of our perspective, the shortcomings of our knowledge. Without such epistemological supplication to our students, our readers, our fellow cultural workers, critical educators will be caught in the bear trap of the vanguard intellectual, the man with the answers, the expert, the arrogant being who calls for an abstract notion of equality, but who treats those below him or her on the status ladder as the unworthy. (Knowledge and Critical Pedagogy: An Introduction, p. 236)
I guess that's all I have for today. I am working with guidance on some projects for the future. As I mentioned, Valentine's Day (tomorrow!) is supposed to be the kick-off for the "Eros and Psyche's Great Global Treasure Hunt." It is just one small (but important) leg of the Great Global Treasure Hunt. I have no idea right now what any of these treasure hunts will entail, except that the "higher ups" (the great, unseen teachers) do know where all of the treasures are hidden in the earth. They initiated me and gave me guidance to finding the silver yin yang talisman in my own back yard. I expect that many people will be asked to begin their treasure hunt in their own back yard. Many of the higher up teachers ("angels") actually participated in hiding the treasures all over the world, such as the original Knights Templars and the original Druids, just to name two examples. I gave you a clue where you can begin if you want to get an early start (your own back yard). In concert with that, clear out your temple. We truly can only serve ONE master. Choose the right one and read His words regarding how best to serve Him. The Great Shepherd leads the treasure hunts and as He put it, "My sheep hear my voice." There will be an introductory guidebook for the treasure hunts. I will announce on this site where it can be obtained. Aside from some clean-up work here and there on this website, I don't think I will do more updates for a long time. May you experience many blessings despite the war all around you. Read Psalm 91 and keep it close by.
Announcement: Start of the Grand Jury Proceeding (odysee.com)
Ad Hoc 21: "In conversation with Shuaib Al-Muwaizri" (odysee.com)
Grand Jury | Day 2 (English) (odysee.com)
It is disappointing that the misinformation about viruses continues to be promoted in the trial. Perhaps the strategy will change later, but until it does, this will hamper results and could potentially lead in the wrong direction and result in continuing pain, suffering, and deaths. One commenter mentioned that it could lead to yet another "vaccine" "solution." Unfortunately, there are some people who can be fooled every time. Of course, totally exposing truth results in the collapse of ivory towers and castles built of cards, and those invested will fight tooth and nail. Yet, truth has already been exposed and as Joe puts it, you can't put the genie back in the bottle. People are free to choose their delusions, I guess.
It seems that once truth is exposed, it is wrong to keep promoting lies and misconceptions even if purportedly for good intentions and the hope of winning some sort of justice. However, in man's courts no one really wins. The "debate" over this issue about viruses has turned out to be an ad hominem attack against the people who are trying to bring forth truth. You can view it here and here, and also here. Be sure to read the comments because they are very informative. As brilliant as the attorneys are, and I do respect them and appreciate all of the work they have done, in my view, basing a case on an "imaginary" and pretending it exists can only turn out to be a weak case, as it is akin to eating from the tree of the knowledge of good and evil, which produces inedible fruit. I found it interesting how "Darwinian" the scientists are who believe in the theory of viruses. Unbeknownst to them, apparently, is that Darwin lost the debate even the day he had published his book. He knew it. There really was no debate, but rather a power structure that has used pseudo-science, brainwashing, and propaganda ever since for profit, power, raping, pillaging, and genocide.
Joe broke all of this down in painstaking detail as "FIDUROD" in his book, Knowledge and Critical Pedagogy: An Introduction. The book is a MUST READ.
Those who thrive through these turbulent times are true children of God who serve, follow, and listen to the Holy Spirit.
Miscellaneous News
Are the "space wars" that the neoconservatives asked for happening above our heads?
What Goes Up Must Come Down SpaceX satellites falling out of orbit after solar storm (msn.com)
Again!! (Is this just coincidence?) Rocket startup's Florida launch debut ends in ocean crash (msn.com)
Reminds me of this verse: Revelation 6:13 And the stars of heaven fell unto the earth, even as a fig tree casteth her untimely figs, when she is shaken of a mighty wind.
Are these incidents just a precursor to what's to come?
Alternative news needs to be critically analyzed even more than pablum propaganda on the mainstream news:
The Great Reset Is Here (2020electioncenter.com)
DEVOLUTION researcher Patel Patriot interviewed by Mike Adams - will Trump pull off the big REVEAL?
(A lot of interesting comments under this one)
OPEN LETTER TO STEW PETERS - 72777 (odysee.com)
Documents – Corona Investigative Committee (corona-ausschuss.de)
The Bioweapon (uimedianetwork.org)
Email from a poisonous moron « Jon Rappoport's Blog (nomorefakenews.com)
FDA ready to OK the vaxx for babies; why not just throw the babies off a cliff into a volcano? « Jon Rappoport's Blog (nomorefakenews.com)
Freedom Convoy 2022 (CW McCall Parody)
FUNERAL DIRECTOR JOHN O'LOONEY CONFIRMS WHAT WE'VE SUSPECTED - STEW PETERS SHOW
TERRAIN: The Film by Marcelina Cravat and Andrew Kaufman, M.D. - Terrain: The Film (terrainthefilm.com)
Grand juries in the United States - Wikiwand
Oregon superintendent defies mask mandate, state pulls funding | The Story | Jan. 25, 2022 - YouTube
The "ELITE" are TOAST
MSM Blackout Of Medical Doctors Pandemic Response Roundtable Is A Crime Against Humanity
PREMEDITATED MASS MURDER? REINER FUELLMICH'S UPCOMING LEGAL BATTLE AGAINST GATES, FAUCI & TEDROS!
Satan bruised Jesus' "heel," but Jesus showed complete dominance over Satan by bruising his "head." Satan, although still active in this world, is a defeated foe. His doom is sure: "And the devil . . . was thrown into the lake of burning sulfur" (Revelation 20:10 ).
HOPE FOR ALL: UK Lawyer explains: All Perpetrators, from the TOP to the Person holding the Needle will be Charged.
THE UK ENDS MANDATES! IS THIS ALSO THE END OF RESTRICTIONS IN CANADA?
A Next Stage Of The Cult Agenda: Tidal Wave Of Censorship And Economic Collapse - David Icke Dot-Con (2020electioncenter.com)
Whether you believe it or not, forcing children to wear masks is child abuse and child endangerment. Do the research. Kids Go Crazy When Told They No Longer Have To Wear Masks (2020electioncenter.com)
Some Forwarded Videos from a friend:
https://rumble.com/vn2l6c-conversation-on-covid-vaccines-from-health-and-freedom-conference.html
https://www.bitchute.com/video/RCAChVsTNmsz/
https://www.brighteon.com/d7ac64b5-7948-4769-9c81-4e5c1601e401
https://www.brighteon.com/a02b1413-704d-4131-829f-1e8f2c1af2e2
https://www.bitchute.com/video/HNxrkT94rGaA/
https://www.brighteon.com/63fe9994-893a-42b8-8ab7-43eabd1b952c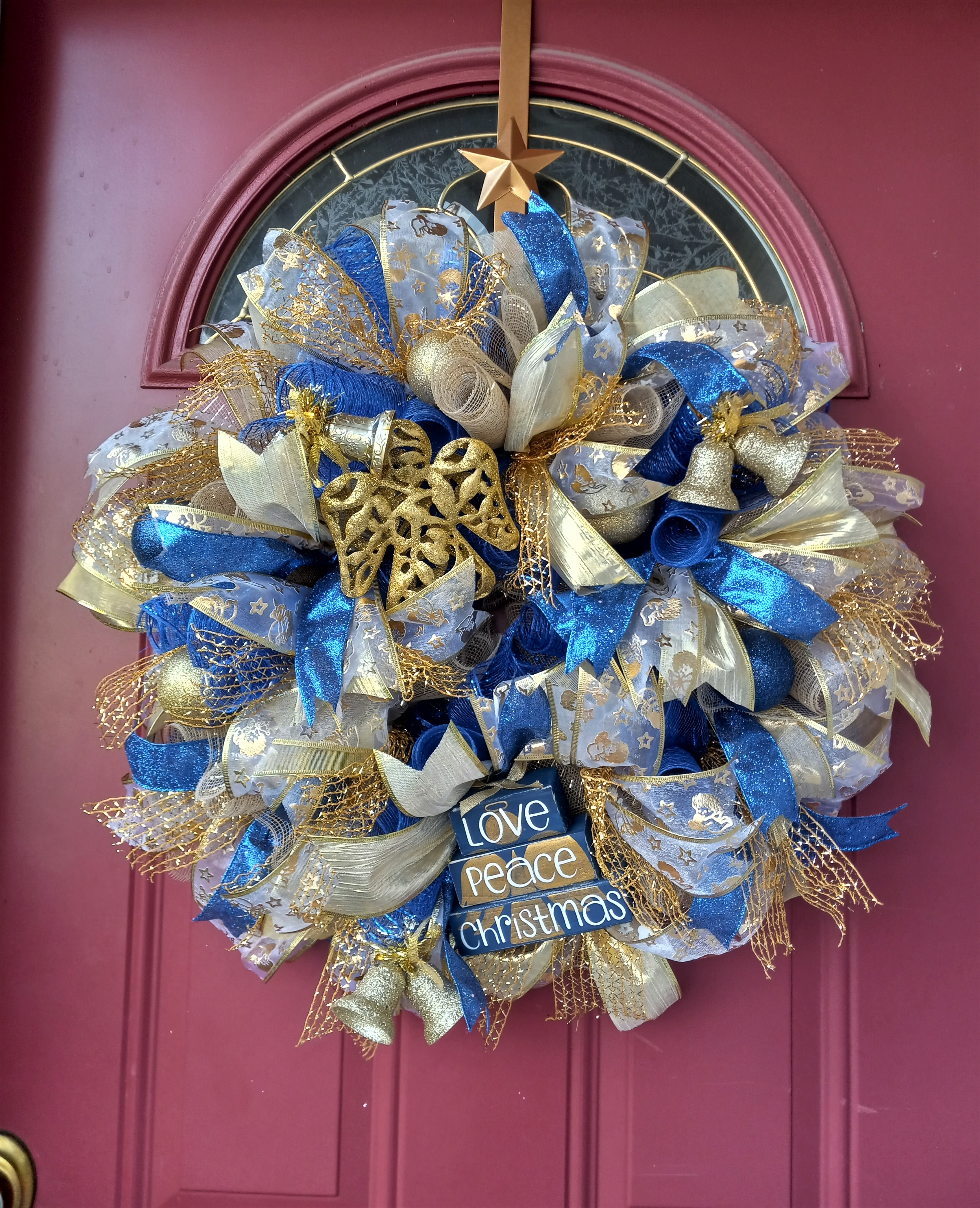 The Good Shepherd: His Great Global Treasure Hunt for 2022 Overrides the Adversaries' "Great Global Reset" (STILL MOVING TO PAGES 178-180, An Analysis of Our Mission: Love of the Highest Degree: The POWER of LOVE ETERNAL) Thursday, December 23, 2021; Addendum: Christmas Day, Saturday, December 25, 2021
WARNING: This message is not for everyone. If you are not chosen, it will seem "weird" to you. We are the children of God, and as Beloved Peter put it: But ye are a chosen generation, a royal priesthood, an holy nation, a peculiar people; that ye should shew forth the praises of him who hath called you out of darkness into his marvelous light; 1 Peter 2:9 (KJV)
Interestingly, Daniel 12 describes where we are today and why not many people will understand. God does choose EVERYONE, but it's up to each individual to choose God and become His Chosen.
Daniel 12 King James Version
12 And at that time shall Michael stand up, the great prince which standeth for the children of thy people: and there shall be a time of trouble, such as never was since there was a nation even to that same time: and at that time thy people shall be delivered, every one that shall be found written in the book.
2 And many of them that sleep in the dust of the earth shall awake, some to everlasting life, and some to shame and everlasting contempt.
3 And they that be wise shall shine as the brightness of the firmament; and they that turn many to righteousness as the stars for ever and ever.
4 But thou, O Daniel, shut up the words, and seal the book, even to the time of the end: many shall run to and fro, and knowledge shall be increased.
5 Then I Daniel looked, and, behold, there stood other two, the one on this side of the bank of the river, and the other on that side of the bank of the river.
6 And one said to the man clothed in linen, which was upon the waters of the river, How long shall it be to the end of these wonders?
7 And I heard the man clothed in linen, which was upon the waters of the river, when he held up his right hand and his left hand unto heaven, and sware by him that liveth for ever that it shall be for a time, times, and an half; and when he shall have accomplished to scatter the power of the holy people, all these things shall be finished.
8 And I heard, but I understood not: then said I, O my Lord, what shall be the end of these things?
9 And he said, Go thy way, Daniel: for the words are closed up and sealed till the time of the end.
10 Many shall be purified, and made white, and tried; but the wicked shall do wickedly: and none of the wicked shall understand; but the wise shall understand.
11 And from the time that the daily sacrifice shall be taken away, and the abomination that maketh desolate set up, there shall be a thousand two hundred and ninety days.
12 Blessed is he that waiteth, and cometh to the thousand three hundred and five and thirty days.
13 But go thou thy way till the end be: for thou shalt rest, and stand in thy lot at the end of the days.
AND A "HEADS UP": Every new year, the adversaries increase their level of evil, destruction and chaos. Because 2022 is an especially sacred year (see previous update), they will be attempting to launch their most extreme antics ever. Do not let it drag you into their pit of hell; but rather, stay strong, endure, and observe as the fear they attempt to invoke in God's children ricochets back at them many times over as God's cup of wrath as pours out upon the world. Is this the year of God's wrath? Or will He give the wicked a few more years to change their ways? Time will tell, but in the meantime, we will be reviewing our treasure hunts and encouraging everyone to engage in their own unique forms of treasure hunting.
In my last update, I discussed how 2022 will be the launching of the Great Global Treasure Hunt. It is to occupy our focus for 2022 and beyond. The treasure hunt will take place in multiple places and at multiple levels so that they appeal to all ages and interests. The reality is that most people LOVE treasure hunting. There will also be advanced teachings as time progresses and more people get up to speed. Maybe more people will finally understand Joe's teachings and apply them properly. We will call our version of treasure hunt initiations The Eros and Psyche Great Global Treasure Hunt. Our Creator is, well…CREATIVE….so we do anticipate there will be many versions of the Great Global Treasure Hunt all over the world. In fact, it should go viral. It is a very exciting time to be able to partake in what's to come. Maybe you will lead a treasure hunt in your own neighborhood. Generally, treasure hunts begin in our own back yard.
I keep getting the information that our specific treasure hunt (Eros and mine) will begin February 14, 2022. Eros is very romantic, so it is in character for him to choose Valentine's Day, the "High Love Day" of the year to begin our treasure hunt, which, if you have read my blogs and updates, you will see that I am highly initiated by Eros and our soul family into treasure hunting (it began in my own back yard and finding the silver yin yang talisman, and then there were the Pacific Coast and Kings Valley treasure hunts, to name just a few). My treasure hunts with the "gods" actually lasted several years. I am to review those treasure hunts and then help Beloved Eros lead people to the next phase, higher level Global Treasure Hunting.
The High Priest of these treasure hunts, of course, is Jesus. He did tell us, which I have mentioned in previous blog updates, there would be occasional treasure hunts for certain select people up until the official Global Treasure Hunt launch day in 2022. Go back and read previous updates……I covered some very special treasure hunt finds. And maybe you have already been initiated into treasure hunting; maybe even without realizing it!!
I mention this because Jesus has just yesterday confirmed the messages I have been putting forth, including that He is the High Priest/Creator who oversees the treasure hunts, should we choose Him and become chosen. Although I have been under His guidance to hold off on certain information (His timing is impeccable) and take a sabbatical, today I am authorized to put forth this new information. Here's what Jesus revealed to dedicated treasure hunters around the world:
"Roman-era 'Good Shepherd' ring found off Israel in ancient shipwreck."
If this isn't confirmation that the treasure hunt is a "go" then I don't know what is.
John 10:11 I am the good shepherd: the good shepherd giveth his life for the sheep.
"Therefore, in using the phrase 'the good shepherd,' Jesus is referencing His inherent goodness, His righteousness, and His beauty. As shepherd of the sheep, He is the one who protects, guides, and nurtures His flock." He represents the absolute highest level of love possible; "Eros Love" which is an overarching unconditional love that encompasses all forms of divine love. As our Good Shepherd, He takes the best of care of us.
Psalm 23 1 The Lord is my shepherd; I shall not want.
Funny story about this verse: When I was a child, I had to memorize it in Sunday school, where they didn't really explain what Bible verses meant. I didn't understand punctuation so I couldn't for the life of me figure out why, if He's my shepherd, I would not want Him. LOL.
2 He maketh me to lie down in green pastures: he leadeth me beside the still waters.
I am in green pastures and beside still waters, even midst all of the turmoil and chaos going on in the world.
3 He restoreth my soul: he leadeth me in the paths of righteousness for his name's sake.
This is daily for me. The enemy's fear porn does take its toll and the unrighteousness happening around the world compels me to do something about it, although this is according to my Higher guidance.
4 Yea, though I walk through the valley of the shadow of death, I will fear no evil: for thou art with me; thy rod and thy staff they comfort me.
This is very important to remember today with all that the world is going through. We are not going to fear those evil ones. Instead, we are protected and led by our Great Shepherd on some amazing treasure hunts and watch His miracles manifest before our very eyes!! He intervenes swiftly and emphatically in support of the well being of His children.
5 Thou preparest a table before me in the presence of mine enemies: thou anointest my head with oil; my cup runneth over.
The enemy cannot change this. The Lord has the power.
6 Surely goodness and mercy shall follow me all the days of my life: and I will dwell in the house of the Lord for ever.
As Jesus told us, "In my Father's House there are many mansions." We ALL have our mansions in His Kingdom, perfect for each of us. I have seen these many mansions, including ours, and they do, in fact exist NOW.
What a beautiful way for Jesus to announce His Great Global Treasure Hunt! Read the article linked above about The Good Shepherd ring and research other accounts of this. I can vouch 100% that Jesus truly is The Greatest Shepherd and because Joe is so aligned with Him and highly initiated, he is also my own personal shepherd and still my teacher. This is important to know during these turbulent times. I hope you choose treasure hunting with Jesus and the millions of teachers He has initiated into this new way of living.
While it is reported that these "Good Shepherd" rings were worn by the earliest "Christians" of that era, I will point out that the term "Christian" was a derogatory term given to those who followed "THE WAY" as taught by Jesus. I never claim to be a "Christian." I really do not like the label, which is embedded with all sorts of assumptions and, too often fundamentalism……which both Joe and I totally reject. In fact, there are serious issues with the label and people tend to have their own preconceptions as to what being a "Christian" means. We definitely do not reject the teachings of Jesus, but it takes a critical mind to distinguish between the truth of what He teaches, versus what man interprets those teachings to mean and how man subjugates and oppresses people. Fundamentalism, which often does not understand the deep levels of His teachings, has caused enormous pain and suffering on this planet. Likewise, not obeying God's commandments and teachings also has caused enormous pain and suffering on this planet. Of course, we are all on this learning journey and no one has all of the answers, but treasure hunting will truly help people sort these things out—and what a fun way to do so. As people will learn, "treasures" are gifts and blessings from God and will take many different forms. Treasure hunting is the most individualized learning you will ever experience. Sharing your unique experiences and what you learn helps others learn and emboldens them to launch out on their own spiritually guided treasure hunts to then share with still others.
Thus, it's imperative to embark on the Great Global Treasure Hunt with an open mind and by always questioning your own beliefs: Where did they come from? Why do you believe what you do? How do the actions you take based on your beliefs affect other people? ETC. Joe's work takes us up to higher levels of developing this type of discernment. Unfortunately, very few people seem to be able to apply Joe's higher levels of learning, but that will be changing. In that sense, treasure hunting is a mere initiation process one can go through to accelerate their progress and then be able to understand Joe's Higher-level teachings and the deeper meanings of the teachings of Jesus. But since everyone loves treasure hunting, it is for all ages.
Jesus has really outdone Himself with revealing the Good Shepherd ring just in time to launch the Great Global Treasure Hunt, but as Joe puts it, "We ain't seen nothing yet." This is exciting. God does keep His promises and He knows where ALL of the treasures are hidden in the earth and the Heavens!! I was told that there will be a few significant treasures before the official launch of the Great Global Treasure Hunt. I have mentioned a few of them, and now we have the Good Shepherd ring, which is very highly significant.
Many years ago, I wrote in one of my blogs that Joe's work, which is a powerful tool for raising our consciousness, is like a bugleweed. Bugleweeds actually have pretty purple flowers, fit for a King and they form a thick carpet that prevents weeds from growing up and taking over. The Great Global Treasure Hunt, which Joe taught me after he went to the Kingdom, is like the Bugleweed. We will discover beautiful treasures of all sorts (we will try to summarize that in one of our first upcoming teachings). These treasures are like royal purple bugle flowers that pop up all over the world, snuffing out all of the weeds that futilely attempt to take over. As we engage in this treasure hunting, we will also observe the enemy destroying each other, for evil has no place to go but self-annihilation. I am hoping that treasure hunting will lift my spirit, for I do grieve so much over those who suffer at the hands of evil. Even members of my own family suffer from the evil and the deception. And the "collateral damage" is abhorrent to witness. There are many trying to prevent it, but to little avail. Best to get on the right path right now. Treasure hunting can return JOY to the WORLD.
Today, Joe gave me a couple of important messages related to the treasure hunts. First, he said, "Turn the coin over and see what's on the other side." I know it relates to his teaching that we are to counter Thanatos with Eros. The death cult has totally reversed everything and assigned meanings that support their evil agenda, wiping out the divine meanings. We have a lot of work to do to reverse these things. But there is more to this message about a coin that will be revealed to me later. I have a feeling this is going to show up in a big way on a future treasure hunt. Is he referring to 'two sides of the same coin"? It's still the same coin and Jesus told us to render to Caesar that which is Caesar's. The treasure hunts will turn up many coins, no doubt; however, what this tells me is that there will be something much more important than coins. Of course, "the other side" can also refer to the heavenly kingdom where only divinity exists. It was described in Daniel 12, above. But as Jesus put it, while we are here, we are to be "in the world, but not of the world." What does this mean? Well, a lot of people these days want to totally ignore what's in the world and even deny that it exists (such as all of the evil that needs to be abolished and resisted). That's not what being in the world but not of the world means. We only need to look at what Jesus did. He did not at all deny the evil in the world. He took actions to make things better for His people. Our actions IN the world should follow His lead. Yet AT THE SAME TIME, we are His children and from His Kingdom, thus, we need to focus on true Kingdom ways. Kingdom ways are amazing; people do have "superpowers," as they are able to use them to serve our Creator, His Kingdom, and His people. No coins are needed in the Kingdom. Treasure Hunting will allow us to see how Jesus works through others to perform miracles, as well as help us advance in our abilities to perform the kinds of actions that will accomplish worthy goals. For me, treasure hunting revealed (reminded me) of who Joe and I are, who our soul family members are, of our true home in the Kingdom, and the work we are doing TOGETHER. God, whose name is Yahwah revealed our names early in our journey. Related to my name, yesterday I learned that the world is currently experiencing Revelation 14.
1And I looked, and, lo, a Lamb stood on the mount Zion, and with him an hundred forty and four thousand, having his Father's name written in their foreheads.
During my treasure hunts, it was learned Joe's name is "Emanu'El" (named after our Father and means "with God"). By a strange fate, I remembered that I knew his real name as early as middle school! And my name is Sōferia (meaning salvation) and that our names together mean "salvation with God." We are sealed with our names, just as promised.
2And I heard a voice from heaven, as the voice of many waters, and as the voice of a great thunder: and I heard the voice of harpers harping with their harps:
3And they sung as it were a new song before the throne, and before the four beasts, and the elders: and no man could learn that song but the hundred and forty and four thousand, which were redeemed from the earth.
We sing a new song. That's why few people will understand our teachings or our treasure hunts….until God puts it into their hearts to understand. The treasure hunts are meant to be helpful for those who are open to a new way of learning. Everyone can benefit in some way, especially given the demolition of the education system today. Parents can use treasure hunting as a foundation for teaching their own children.
4These are they which were not defiled with women; for they are virgins. These are they which follow the Lamb whithersoever he goeth. These were redeemed from among men, being the firstfruits unto God and to the Lamb.
We have been regenerated and redeemed from the earth. There is more to this, to be covered in future teachings.
5And in their mouth was found no guile: for they are without fault before the throne of God.
Our sins have been forgiven.
6And I saw another angel fly in the midst of heaven, having the everlasting gospel to preach unto them that dwell on the earth, and to every nation, and kindred, and tongue, and people,
Angels are simply God's messengers. Joe has left messages in his teachings for the entire world.
7Saying with a loud voice, Fear God, and give glory to him; for the hour of his judgment is come: and worship him that made heaven, and earth, and the sea, and the fountains of waters.
This message is in the pronunciation of my name that God, Yahwah has given me: SO FEAR YE YAH (Soferia). This means to revere God, give all glory to Him. People of the earth ARE under judgment if they have not yet been redeemed.
8And there followed another angel, saying, Babylon is fallen, is fallen, that great city, because she made all nations drink of the wine of the wrath of her fornication.
The United States fell on Friday, March 13, 2019. It's only hanging on because people believe it still exists. There is a huge tug-of-war between what's good and just and what's evil and unjust. It's best to acknowledge the Heavens now and, as previously mentioned, be in the world but not OF the world. Serve our Creator. He will take care of his flock as The Good Shepherd, as described previously. The dates are important because the Bible lines out cycles so that we can know what can be expected. If March 13, 2019 represents the fall of Babylon (which fell in one day), how many days has it been since then? How does this line up with the prophecy in Daniel 12 (above)? What future events are ahead of us? I do not have the answers, but treasure hunts can reveal greater understanding.
9And the third angel followed them, saying with a loud voice, If any man worship the beast and his image, and receive his mark in his forehead, or in his hand,
This is becoming clearer each day. Do not participate lest you suffer the coming wrath of God:
10The same shall drink of the wine of the wrath of God, which is poured out without mixture into the cup of his indignation; and he shall be tormented with fire and brimstone in the presence of the holy angels, and in the presence of the Lamb:
11And the smoke of their torment ascendeth up for ever and ever: and they have no rest day nor night, who worship the beast and his image, and whosoever receiveth the mark of his name.
God is stretching out His arms and giving many signs of His covenant, but time to accept His offer is very short. Only He knows the day. I have written in a previous update of the sign He offered on August 21, 2017 (The Great American Solar Eclipse) and offers again on April 8, 2004. The sign in the sky is the diamond ring effect of the full eclipse of the sun. I do not know whether we will have that long to make a decision. Each day you wait is a day lost.
12Here is the patience of the saints: here are they that keep the commandments of God, and the faith of Jesus.
That would include us.
13And I heard a voice from heaven saying unto me, Write, Blessed are the dead which die in the Lord from henceforth: Yea, saith the Spirit, that they may rest from their labours; and their works do follow them.
All good works are protected by the Holy Spirit. Joe's work will live on to change the world, just as he, himself has predicted in his last book.
14And I looked, and behold a white cloud, and upon the cloud one sat like unto the Son of man, having on his head a golden crown, and in his hand a sharp sickle.
15And another angel came out of the temple, crying with a loud voice to him that sat on the cloud, Thrust in thy sickle, and reap: for the time is come for thee to reap; for the harvest of the earth is ripe.
16And he that sat on the cloud thrust in his sickle on the earth; and the earth was reaped.
There is disagreement as to what these verses mean. It sounds like Jesus reaping the earth; i.e., redeeming His children, which is happening now. Others claim it is satan. Part of the problem with interpretation is that these verses have not totally been translated properly. But it does correspond to Jesus redeeming His children before the wrath of God comes down upon the earth during which His children are protected. HOW he redeems His children is His call and a huge topic.
17And another angel came out of the temple which is in heaven, he also having a sharp sickle.
18And another angel came out from the altar, which had power over fire; and cried with a loud cry to him that had the sharp sickle, saying, Thrust in thy sharp sickle, and gather the clusters of the vine of the earth; for her grapes are fully ripe.
19And the angel thrust in his sickle into the earth, and gathered the vine of the earth, and cast it into the great winepress of the wrath of God.
20And the winepress was trodden without the city, and blood came out of the winepress, even unto the horse bridles, by the space of a thousand and six hundred furlongs.
This is the manifestation of the wrath of God toward those who, even after being given many chances and extra time to change yet choose to remain in their wicked, wicked (I have never seen such WICKEDNESS) ways.
Well that's all I have today. I am excited that Jesus rose up and confirmed the Great Global Treasure Hunt that He will be directing in 2022 and beyond. What a beautiful gift, reminding us that He loves us and takes wonderful care of His children, who will be leading various creative branches from the "main vine," manifesting all sorts of exciting treasure hunts all over the world. These are exciting days. Watch as the enemies wither away (those who do not join the good news teams) over the next few years when the Great Global Treasure Hunt spreads like a Royal "Weed" – like the bugleweed, all over the world. It IS a weed to the enemy because they hate love, joy, passion, learning, amazing creativity, and all of the "Eros Gifts" God has blessed His people with. May YOU discover yours through the upcoming teachings about Treasure Hunts.
Oh wait, Joe gave me a second message. As always, he wants me to close out this message with a song. The clue he gave me to look up on YouTube (it's still good for some things), is "Much love and devotion" which is how he signed off today.
Wow, there are so many songs that pop up, I don't know which one is right and I don't care that much for the one that came to the top. (It's ok, though. It has a good message). I clicked on the drop down menu, and there was a link titled, "Love and devotion, real mccoy." So I figure that has to be the REAL one, LOL.
Here's the song: Real McCoy • Love & Devotion
Ok, I know what his message is. Yesterday, I watched a video about "false twin flames," "catalyst twin flames," etc., who are NOT the "real mccoy." The video irks me because THERE IS ONE TWIN FLAME and to attribute that title to someone who has no relation to your ONE TRUE LOVE as created for and with you by our ONE TRUE CREATOR is blasphemy. Not only that, it promotes and justifies the pain and suffering of bad relationships. While it's true God can work good out of bad, it is not true that we must go through those painful relationships. With the proper teaching, we do not need to suffer in that way whatsoever. What was funny is that there are sirens going off before she goes into her explanation. You couldn't get a louder warning to STOP the transmission than this:
Catalyst False Twin Flame | How To Know
I think she misinterpreted the sirens. She thought they meant for her to continue, rather than to pause and give the topic more thought and analysis. As she continued, the sirens got louder. Oh well, we are all learning and hopefully she will rethink that before too long. Still, it is not proper to teach that evil and mean people are a "catalyst" for meeting one's twin flame. People need to learn TRUTH.
Thus, the Real McCoy: Love and Devotion song was a reminder from the heavenly realms of how God actually created us. There is a process and only one "real mccoy" for each of us. The challenge is that we have to LEAVE IT TOTALLY IN GOD'S HANDS. In the heavenly realms there is no such nonsense as dating, matchmaking, "blah blah blah." It is common knowledge that God brings the couple together according to perfect timing. Often, they meet as young as seven years old and grow and learn together from that point on. They are on their own unique, shared divine path. More later…..we are still on the journey, although, I have actually ascended up to yet another level as represented by earning a new crown (an update that I did not post). With that, there are greater responsibilities ahead. We are serving the world from our heavenly mansion, above the Allendale Mansion in Kingsport, TN. You can choose to believe that the Kingdom exists, or you can choose to believe the fake matrix reality that blocks true reality from your view and experience – a fake reality that will only continue to drag you further down, into the depths of hell through A.I. control and "Meta." God is so good and loving that He gives us free will to choose. If we have erred, He is compassionate and forgives us. Absolutely nothing can overpower His love.
THIS JUST IN
Fauci, Gates, and Daszak Charged With Crimes Against Humanity In International Courts
Christmas, 2021: Nuremburg 2.0 in International Court: The Formal Complaint
Looks like long-awaited justice is in the works just before Christmas. There is much more going on behind the scenes. Now if there could be some sort of remedy for all of the people who were hoodwinked and are suffering. Only God can fix this. May His Kingdom come!!
Some people are getting an early start to the Great Global Treasure Hunt:
Let's Get Out There: Search for hidden treasures the coast to the forest
ADDENDUM
Christmas Day, December 25, 2021: Preparation for the Great Global Treasure Hunt
Eros's Christmas Message: "EVERY day is a treasure hunt." Perhaps that's why I feel that EVERY day is Christmas. The more we seek and appreciate treasures during our day, the more we are blessed with them. It's one reason I refer to the manifestation of "magic" in my life as "super synchronicity," "super serendipity," etc. Anything is possible with God through the power of His love. At any rate, get ready for 2022. It will probably get off to a rocky start unless God intervenes this year, but hold on tight and remember what Jesus says, "Seek and ye shall find." Start treasure hunting today! You may even discover WHO YOU REALLY ARE, where you are from, and what your mission is. (We still love rock and roll….and the blues).
You can start now, by doing some treasure hunt preparations! Watch this movie. TREASURE HUNTERS! The Movie What is the very first clue in the movie? It's the clue to our treasure hunt too. What does it mean? You will have to do some investigation. What other clues were in the movie? Did they find treasure in their own back yard, too? We will have more to say about this cute family treasure hunt and the similarities and differences to the Eros and Psyche Great Global Treasure Hunt, which will take treasure hunts to a higher level. If successful we will have reached our ultimate goal: Love of the Highest Degree: The POWER of LOVE ETERNAL
And here's a puzzle for you. We titled this update, "The Good Shepherd: His Great Global Treasure Hunt for 2022 Overrides the Adversaries' Great Global Reset." How does the GREAT GLOBAL TREASURE HUNT override the enemy's plan for a GREAT GLOBAL RESET? There is a simple answer. More complex answers will be discovered during the treasure hunts, themselves.
References
DOUBLE DOWN DONALD: TRUMP DEFENDS GENE THERAPY VACCINES AS HE RAISES MONEY IN CHINA
MARK OF THE BEAST: IMPLANTED MICROCHIP TO TRACK VACCINATION STATUS
Victim Economy In The Metaverse Already Forming
EXCLUSIVE: Dr. Andrew Kaufman EXPOSES Omicron! - There IS NO VIRUS! - MASS Depopulation Event?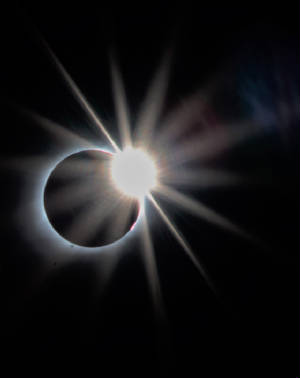 Special Update to MyStory, Uncensored and Unedited (STILL MOVING TO PAGES 178-180, An Analysis of Our Mission: Love of the Highest Degree: The POWER of LOVE ETERNAL) Friday November 12, 2021
I have written many updates, but they won't be published until later, 2022. I may put them all in one document that can be accessed. I will provide that information here and, hopefully, while it will still be useful for people. For today, it seems important that I provide those in the outer courts with the information contained herein. As always, we recommend that you do additional research if you have questions. Spirit will guide you to the answers you seek. Trust. Have faith. Love.
Here is the uncensored and unedited update as it is written:
God has divine numbers and they are signposts along our path. The 11-11 path is that which leads to divine love and union. The enemy, Satan, blasphemes God's divine signposts and other symbols to keep people off the path and to lead them into his hell world. I have written previously of how this has been done. Joe has written extensively on these topics and how we need to convert Thanatos (evil and death) impulses to Eros (love and life impulses). [Joe had mastered this so well he acquired the nickname, Eros].
As I have written, and as Joe –in code— has also written, which I have deciphered, the twenty-first century is a new era in which increasing numbers of people will strive toward achieving the "twin flame union." This is absolutely the highest and most divine love possible and is under complete direction by our Creator. Each individual that make up the couple (the male and the female) must have completely surrendered to God's Will – which simultaneously completely liberates them. This is the most important concept that few couples on the path understand. However, when successful, they are in full union with Yahwah, and their divine marriage is sealed and irreversible for eternity. They continue to serve Yahwah (our Creator), helping others find and stay on the path.
Satan and his minions have been well aware of the Divine Love path and have been very successful at diverting people off the true path. The year 2022 will be especially intense because it's a significantly important year.
The shorthand meaning of 2022 is as follows:
2 represents the divine couple
0 represents their eternal love
22 represents their divine union
Thus 2022 is a year of great possibility for couples to join in divine union with God, our Creator – the divine marriage.
Satan is well aware of this and will be quadrupling his efforts to squelch these unions. He knows that the more people who truly understand and embark on this divine love path, the less power over them he will have.
And so, I write this update as a "heads up." We must choose the path of love, remain strong and vigilant to "overcome" the current and future situation. Keep faith in God and learn what faith truly means. It's more (and different from) believing, although you also must believe in our Creator. And love Him. For that is the only way you become "vessels of Great Minds," Joe had advised us at the last church sermon he had given in Jamaica just before he stepped out of this drama.
I do have a bit of good news about 2022. We are to keep our focus on love and not succumb to the fear the enemy tries to instill within us over "wars and rumors of wars." They will be starting wars, as their plans have laid out. The main purpose of these wars of which they are controlling both sides, is to instill fear and attempt to steal from the people whereby they gain ever more control and power. These wars, while sadly many will perish, will ultimately result in the enemy fighting the enemy. Like the general public, they will become ever more divided and will end up destroying themselves. "A house divided cannot stand." They will have to focus on each other to such an extent that they lose their control over the people, which liberates us.
Continue to form localized communities outside their matrix. As Joe teaches, "begin locally" and then spread globally.
Importantly, SAVE THE CHILDREN (click link for more information).
We send you many blessings from the inner court of God's Kingdom.
With Great Love,
Joe (Emanu'El – With God)
Vanessa (Sōferia – Salvation)
P.S. We are joyfully anticipating our 2024 Anniversary and Universal Love Celebration, April 1-7, the culmination of which, on April 8, our Beloved Creator will present once again His "Promise Ring" signifying His Perfect Covenant.
Be Ready.
The ending is the beginning (April 8, 2024). Jesus is the Alpha and Omega. Revelation 22:22 = transcendence.
!! Glory Hallelujah (Glória Aleluia) [Official Music Video] | Selah !!
Welcome to the N.E.W. World (Again)! (STILL MOVING TO PAGES 178-180, An Analysis of Our Mission: Love of the Highest Degree: The POWER of LOVE ETERNAL) January 5, 2021
A few people realize that the N.E.W. World is, indeed here. Very few. And that's why 2021 will be even worse than 2020 for too many people. I will not review 2020 since that would be insane. We will just keep moving forward, or as Joe loves to put it, "Keep on keeping on." I know he is referencing a song, since that's one of his favorite tricks of his trade, so to speak. He has never hidden the fact that he loves music and incorporating it into his learning and teaching. And this song is so appropriate! It always has been.
I am just here at the turn of a new year to give a brief update and maybe some reassurance. I must point out, though, that Joe is very disappointed that no one is applying his theory to the level he wishes to see it applied. And so am I. We are discussing what's to be done. Neither of us look fondly upon having to "dumb down" his brilliant teachings.
The good news is that since I learned so much from his "treasure hunting" teaching method, we will develop that further so that more people can get engaged. It doesn't just come from him though. There are much higher powers and many good souls involved in true treasure hunting. It requires developing a keen awareness.
At any rate, there will be more treasure hunting in 2021 and it will really ramp up in 2022. So this is a heads up. You will be REQUIRED to learn how to pick up the treasure hunt pieces. STUDY UP!! In reality, both Joe and I have provided more than enough guidance, free, right here on this website and in his Great Works, which are referenced on this site.
I also will be picking up the treasure hunting pieces I have collected since 2008. I have an enormous amount of work lined out and will be working on that over the next several years. I misjudged what people were ready for as far as knowledge acquisition. It has been very disappointing, but I will need to back up before I take my works-in-progress forward. In fact, we are working on REMEDIAL courses to help people acquire adequate "Reading, Writing, and Thinking" skills….I can't even teach Joe's BASIC theoretical work because people are not even able to apply that properly. I get back comments such as his basic writing is "dense" and "hard to understand." I would not describe it as dense, but rather that his work is multilevel. You can read the surface level or you can apply yourself and analyze it at much deeper levels. It does require questioning your own assumptions along the way, and most people do not have that basic skill. This is why they fail to understand. The result is that they interpret what he says in the way they WANT it to mean, not in accordance with what Joe had intended. On top of that, Joe, being a true Eros, followed in his father's footsteps (after all, his father taught him)……he can be quite the "Hermes" in some of his writing……..I am laughing…..I get such pleasure, joy, and have some great laughs over some of his jokes that I know go over the heads of most people. And then there are those statements that bring tears to my eyes…..Joe sacrificed in order to convey his wisdom in venues where it would have the greatest effect.
Honestly, I thought I did a good job of explaining what his work is all about and how to apply it in my dissertation (free on this site). I did literally perform bricolage to bring together the major highlights of his theoretical work and even showed how to apply it. But, alas, even that has been too complex even for doctoral level students. Education has truly been dumbed down, and even more so over the past 15 years or so with the misuse of technology. People think they are communicating through social media and on cell phones, completely oblivious to the fact that the more they depend on such devices, the more dumbed down they become because they are DESIGNED to hinder communication and dumb down even reading, writing, and spelling skills.
Thus, we welcome YOU to Treasure Hunting and to our Remedial Courses. If you have read this far, I assume you are interested, so thank you! Our goal is to convey how to reclaim your skills and abilities and/or sharpen them. But as a warning, it takes commitment and hard work. As much as I have published on this site, truthfully, it's only a fraction of what I have accomplished. I simply cannot bring out my work right now for the reasons expressed. I will be putting forth some initial remedial lessons soon, but they will not be posted online.
I will let you know when and where these lessons are available, after the "dark winter." The deeper studies will be on hold still (as they have been for some time) until enough people are ready for them.
Now with the treasure hunting, as I mentioned, they will be slowly ramping up. We do not select who gets to participate in the treasure hunts. That is solely under God's control and guidance. All we will be doing is explaining the nature and purpose of treasure hunting (much of which is actually somewhat repetitive, since it's already covered in Joe's work, my work, and my blogs and updates on this site). But there will also be N.E.W. revelations as we develop the lesson plans. One of my many tasks is to begin to bring together all of the disparate bricolage pieces I have discovered since 2008. Once I do that, and after we develop a few remedial courses, I can then move forward on this website, completing and adding to the various sections. I will also most likely be developing a new companion website. All of that will be announced here.
As always, it's very exciting!!
I will just leave off with a couple of very recent treasure hunt examples to show that God is not fooling around…….the treasure hunts are very real! And, as I have discovered when I was experiencing my own treasure hunt initiations, they are infinitely creative and make for an eternal lifetime of joyful seeking.
You can research and read up on these two interesting and amazing treasure hunts, just a sample of what's ahead. OUR God is an AWESOME God!!
Forrest Fenn treasure chest finder revealed as Jack Steuf of Michigan (usatoday.com)
Treasure Washes Up on Venezuela's Shore, Bringing Gold and Hope to a Village - The New York Times (nytimes.com)
If you follow the guidance of the Holy Spirit, you will not make mistakes like this man did:
Utah man faces prison time for digging for Forrest Fenn treasure in Yellowstone (msn.com)
So don't waste the days and hours. Begin today to really study up on Joe's work, learn how to treasure hunt, how to pick up the bricolage pieces, and most importantly, how to put them back together properly.
I will be back with more information after the dark winter. Stay safe, happy, healthy, and FREE.
A Very Brief Update: The Kings Are Going Forth (STILL MOVING TO PAGES 178-180, An Analysis of Our Mission: Love of the Highest Degree) November 1, 2020
Beloved and I have been on quite a long hiatus, which still continues to this day. However, he did request that I write this brief update. We are moving forward but sadly, due to the state of the population on planet earth, we are having to take a very large step backwards if we are to reach people. Even still, most people are not ready for what we have to teach so we will be dribbling out knowledge in baby bites. Do not mistake that for meaning we are dumbing it down. That will not and never can happen.
If you have read previous updates, I did inform people that there would be some extremely trying times and that the difficulties would not end with a single "round" of events. Keep holding on! (How do I know these things? It's because I work with the Divine who know).
What I am announcing at this time is that by the time people are finally ready to learn at the level required for our teachings, we will have information available. Until then, this has been just a brief update. Btw, I have written a number of updates, but not posted them by request. I will make those important updates available sometime in the future as they do hold certain pieces of the bricolage puzzle.
Beloved, in his tradition of teaching me through music, had given me a clue for a song a few days ago and reminded me today that I had not looked it up yet, and to do so.
His clue message was "Go forth, my Love!" In his traditional way, his message is multidimensional. He was speaking about my desire to work with him on this foundational effort to help people understand the complexities of LIFE and ways they can regain their power. He was telling me I can go forth with that aspect of our work. But straight to the top of the YouTube search was this appropriate song with its perfect message.
It's his way of letting me know that the Kings are empowered and taking action out of love. Jupiter is of specific importance for reasons I will provide elsewhere and another time. Enjoy the music, hold onto your seats, and always seek powers greater than the enemy.
KINGS GO FORTH HIGH ON YOUR LOVE
Lyrics
[Verse 1]
You're the perfect fireside
Your honesty compares to mine
Baby, you are the only girl
Who's shown me another world

[Chorus]
I get high on your love
I get higher on your love
I get high on your love
I get higher on your love

[Verse 2]
Now that we both can fly
Travel the speed of light, alright
Let's make love on Jupiter
While the Earth sleeps at night

[Chorus]
I get high on your love
I get higher on your love
I get high on your love
I get higher on your love

[Bridge]
Long as I can tell
You know me so well
Baby, please
Never let me down
No, no, no, baby, yeah
Here is a photo of our last two sacred roses for 2020. Beloved, who often goes by the name Eros, loves roses. These are from one of the rosebushes I had planted in his honor back in 2009. Love will keep us (and our roses) alive!
FLAMING, Explosive Announcement About The Keys to the King's Chamber PLUS My Favorite Time of Year Is Christmas EVERY DAY (STILL MOVING TO PAGES 178-180, An Analysis of Our Mission: Love of the Highest Degree) November 22, 2019 4:39 PM (Sunset, Sabbath)
This flaming, exploding announcement in the video below could be seen right from the heart of King's Valley, Oregon, where Yahwah, our Creator and his "gods" and "goddesses" (the kings and queens from his Kingdom) initiated me with their treasure hunts.
Believed fireball in Polk County could have been as big as a car: OMSI expert
Surely, it's a "sign from the Heavens." Joe would (and does) tell me that I am "right on target" with The Keys to the King's Chamber. The credit goes to the Higher Ups who guide us on this Divine Love Path.
All of my King's Valley Treasure Hunts, where this fireball could be seen last night, are described in my earliest blogs beginning May 3, 2009 (see links at the bottom of this page). They also extend into our Eros and Psyche experiences…if you follow the bread crumbs. Since The Keys to the King's Chamber is turning into a "treasure hunt initiation" for those with the eyes to see and the ears to hear, it might be worthwhile to find and review those treasure hunts to get an idea of what might be in store for you.
At any rate, what a nice, flaming confirmation in the skies it is as I launch this new, exciting project that leads people through Joe's book, his Magnum Opus, Knowledge and Critical Pedagogy: An Introduction, and shows how to apply his "KEY Knowledge" in their lives.
Please note that this is an update to the update just below this one, so be sure to read that one if you haven't already.
Joe's work provides great hope to those who understand it. This series that has just been approved for release prior to the book, The Keys to the King's Chamber, will serve as a guiding light that helps people in these troubled times.
People on earth are downtrodden, feeling hopeless, lost, and many don't know where to turn. I just watched this sad video about the U.S. economy:
When an expert economist and investor has to ask for money, we know something just ain't right. Right after watching it, this video came up as a recommended video:
I am not saying to do what this guy says (i.e. join him and his group)….he's just another man who thinks he's found the answer, and maybe he has. But do read the Book of John to find out more about what Jesus would have you DO in this world. Remember that when we serve the least of His, we are serving HIM.
I'm not sure the relevance of those videos; perhaps they have relevance for you, perhaps not. I do know that all the emperors and kings of this world are utterly naked. The economy is make-believe right now. We can either fall into the traps of old beliefs and ways of doing things, or we can take our well being into our own hands, as led by God and our angel guides.
If you have studied other cultures, there have been a few that thrived through a "gifting" economy, such as the video above suggests ("give everything away and come join us!") Generally, it works well. But it works best if ALL ascribe HOLY to "gifting" and no greed or power can creep in. That's very difficult to achieve.
But GIVING is a FACT of life in the higher dimensions, so the more we practice here, the better prepared we are for higher ways of being.
I think the economy is trying to head in that direction, given that we are moving to a cashless economy, but it takes LOVE of immense degrees, and there will be many falls before it takes hold. Which brings me back to the SOUL purpose of my mission with Joe---love of the highest degree. Joe teaches well that that there is nothing more powerful than LOVE. We are still learning…..we share what we learn.
When you achieve LOVE to high degrees, it is LITERALLY like Christmas EVERY SINGLE DAY. Yes, there are up times and there are down times, but they are experienced in a blissful shroud of LOVE. I cannot really explain it, other than to say it is Christmas every day, which this beautiful and to me, most amazing song and video captures:
Joe and I are going to lead those who choose, along a path toward love and the feeling that CHRISTMAS IS EVERY DAY through our book we are writing, The Keys to the King's Chamber.
The GOOD NEWS and the reason for this Update is that you don't have to wait for the book. You can get started today!! Our gift to you.
Today is the day! We are offering the information in steps, according to the KEYS that he has presented in his book. I have been authorized to release the first step so that you can begin your own personal journey toward the King's Chamber N.O.W. This journey takes you on a guided tour of all of the special "keys" he teaches in Knowledge and Critical Pedagogy: An Introduction, important keys that are somewhat obfuscated if you don't know what you're looking for.
If you read the Update, below, as relayed there, this new project was handed down to us due to the fact that Springer is charging a whopping nearly $60 for the ebook. Many teachers and students cannot afford that. And besides, even if they do read the book, which despite the cost, we recommend that they do, they will miss some of the key knowledge and more importantly, how to apply it.
Thus, as we are in the process of writing the book, The Keys to the King's Chamber, we are putting forth a series of instructions and activities so that people can get on their path right away. Not only are all of the keys covered, you will know what they mean and how to apply them in your life. Then you will be prepared for the leap when we bring out the final book.
Please keep in mind, that this is entirely new text. Since Joe has already presented a formal, academic text, the focus here will be more casual and free flowing. His goal has always been for his knowledge to be shared with people everywhere in a way that they can apply it to their personal lives, whether for everyday living, or for career, or for learning. Of course, we want teachers to have the knowledge too, and apply it in the classrooms. On the other hand, we need to remember that we are all teachers and we are all learners.
Thus, we will be producing an instructional guide for each important key, which you can access as you are ready. These guides will be released on important KEY DATES, so stay alert. Today, Friday, November 22 is the day of the first release.
We call the first one KEY 0. With this introductory guide you will be able to do the important preparatory steps for launching your treasure hunt journey. They are things Joe and I have done and learned that make the journey most productive. You will learn how to set up your learning environment, explore what the King's Chamber might be and how it relates to the Queen—and how all of that applies to you, what the significance of the number zero is and who "invented" it, and many other important things.
So, it's ready. Are you ready? KNOCK on the door below.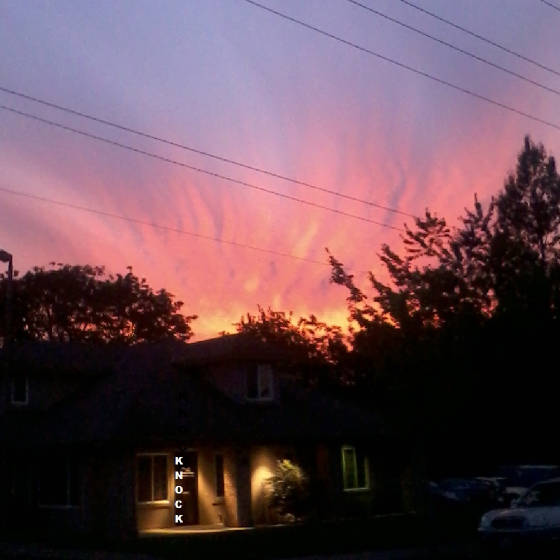 That the Higher Courts devised this perfect resolution on Twin Flame Day and the Beginning of the Sabbath
is highly significant in so many ways. My gratitude to Beloved and to Yahwah/Jesus and all in the Heavens!!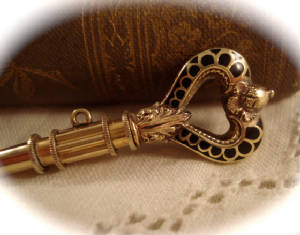 The Keys to the King's Chamber (STILL MOVING TO PAGES 178-180, An Analysis of Our Mission: Love of the Highest Degree) An Update for November 17, 2019 3:49 PM
Beloved is joyful. He is always joyful. And today he is especially joyful because we have been given an exhilarating new assignment: A new book titled, The Keys to the King's Chamber. It's for both men and women because once the man gets his key and goes through certain initiations, he earns another key that he gives to his chosen Beloved woman. She has certain initiations before he can give her the key. We are talking about Master Keys, here. Funny thing about that is Joe gave me the key early, which was why we had to make certain court appearances and petitions in the Kingdom. But he knew I was going to pass all the initiations—and I did!! We are dancing. But the least we can do, is help others keep from making the mistakes we made.
The reason this assignment was handed down to us is because the Higher Ups (the Beit Din/Divine Council/Holy Court) want to warrant some reasonable amount of righteous justice after the wannabe powers on this planet jacked up the price of Joe's ebook, Knowledge and Critical Pedagogy: An Introduction to nearly $60, violating his contractual agreement to sell the book for "less than $30." It is so dear to his heart that all students, no matter if they are on a tight budget, can afford his loving knowledge he worked so hard and was so "longsuffering" to write and publish and keep it affordable. There is no sane reason to not sell the ebook for $29.99 which would meet the stipulation spelled out in the contract and still reap a good profit since it's only a pdf. This has caused much consternation among the higher-ups.
I mentioned on the home page of this site earlier that we would be getting back to you with the remedy. Thus, we are back from the Kingdom Court with their brilliant remedy for this unfair situation, and they were very quick in handing down their decision! My gratitude overwhelms me with how quickly they have come up with this resolution. I went to sleep, Beloved whisked me up to the higher courts, and this morning we were able to formulate this new plan that will help students tremendously.
We are both very excited about this new project! The Keys to the King's Chamber will bring forth the hidden dimension of Knowledge and Critical Pedagogy: An Introduction that no one has figured out yet and is the most important message in the book. Since this new book will be in new words and new ideas (that are obfuscated*** in Knowledge and Critical Pedagogy), it will be a whole N.E.W. book, thus there can be no retaliatory invented "copyright violation" accused, and it will answer the question everyone, whether a man or a woman, has been dying to know: How do I get to the King's Chamber? The Higher Ups will be making the arrangements for the book to be a Tokyo Best Seller (the biggest city in the world). Watch for it: 2022. After that, movies will be made that will push out the debased junk being produced today.
So, if you can't afford Knowledge and Critical Pedagogy: An Introduction, not even the eBook, then no worries! We will keep The Keys to the King's Chamber very affordable ($22 seems about right) and it will have everything you need to know to "move on up!" We encourage you to still get a copy of the book, Knowledge and Critical Pedagogy if you wish, and perhaps you can discern the keys to the King's Chamber for yourself, or you can follow along with what we reveal in the new forthcoming book.
That's all we have for today, still being on our Honeymoon Sabbatical and all. We shall enjoy it even more with this new assignment that we will be working on together. We both LOVE writing and given that we are Twin Flames in union and writing together, the magic increases and the Flames Get Higher. (Joe actually wrote about this: Can you find it?) At any rate, for the "stick in the muds" out there, get over it! Joe and I both LOVE treasure hunt learning and teaching. As he has stated before, there are many mysteries to solve and understand better. While we can never solve them all, or even most, we can certainly have a joyous, fascinating, exuberant, and loving time—forever and ever.
I hope you join the journey! This is an artist who needs support to produce his amazing productions, so we are now featuring this song on the home page: LOVE Will Light Our Way
Also for our music today, we present our yearly Christmas song selection for 2019-2020 and beyond:
Every day is Christmas when in LOVE to the Highest Degree!
And don't forget: Joe says we never see bumper stickers that say "Meaning Happens." So make your own special meaning for celebrations, drawing on what others have done, or creating something new—or someone else will do it for you and it may not be good. So, go ahead! Have yourself a merry little Christmas! (Even though Jesus's name is not "Christ.") Oh! Holy Night
***obfuscate—Joe told me he LOVES that word and now we see he has made brilliant use of it.
P.S. IMPORTANT UPDATE
Beloved has been talking to me all morning! He truly is very excited. He wants to be able to move this project along quite fast. He says there are MANY keys that one must obtain before getting the MASTER Key to the King's Chamber. There really are various levels of initiation, but this is not a secret society. There are no secrets here. Obfuscation, he informs me, is not the same as hiding secrets as the secret societies do, since anyone can decode them. But given that no one has yet, then what we are setting to do is hand out the information for obtaining the keys one-by-one, and then by 2022 present the final book pertaining to the Master Key to the King's Chamber. I don't know how this will end up, exactly, but I'm just going along for the ride and lending a helping hand. We rarely see more than a few steps ahead at a time. However, he wants to, as a Christmas Gift, present the first key soon. Watch for it on the home page of this site. I'm not sure how many keys there are in total, but I believe certain keys will override other keys, or allow the more astute to bypass keys, so the number is not fixed.
I am so excited!
Multidimensional Critical Complex Pragmatism: An informal, tentative view PLUS a Tribute to Florence Huntley and T.K. (STILL MOVING TO PAGES 178-180, An Analysis of Our Mission: Love of the Highest Degree) October 23, 2019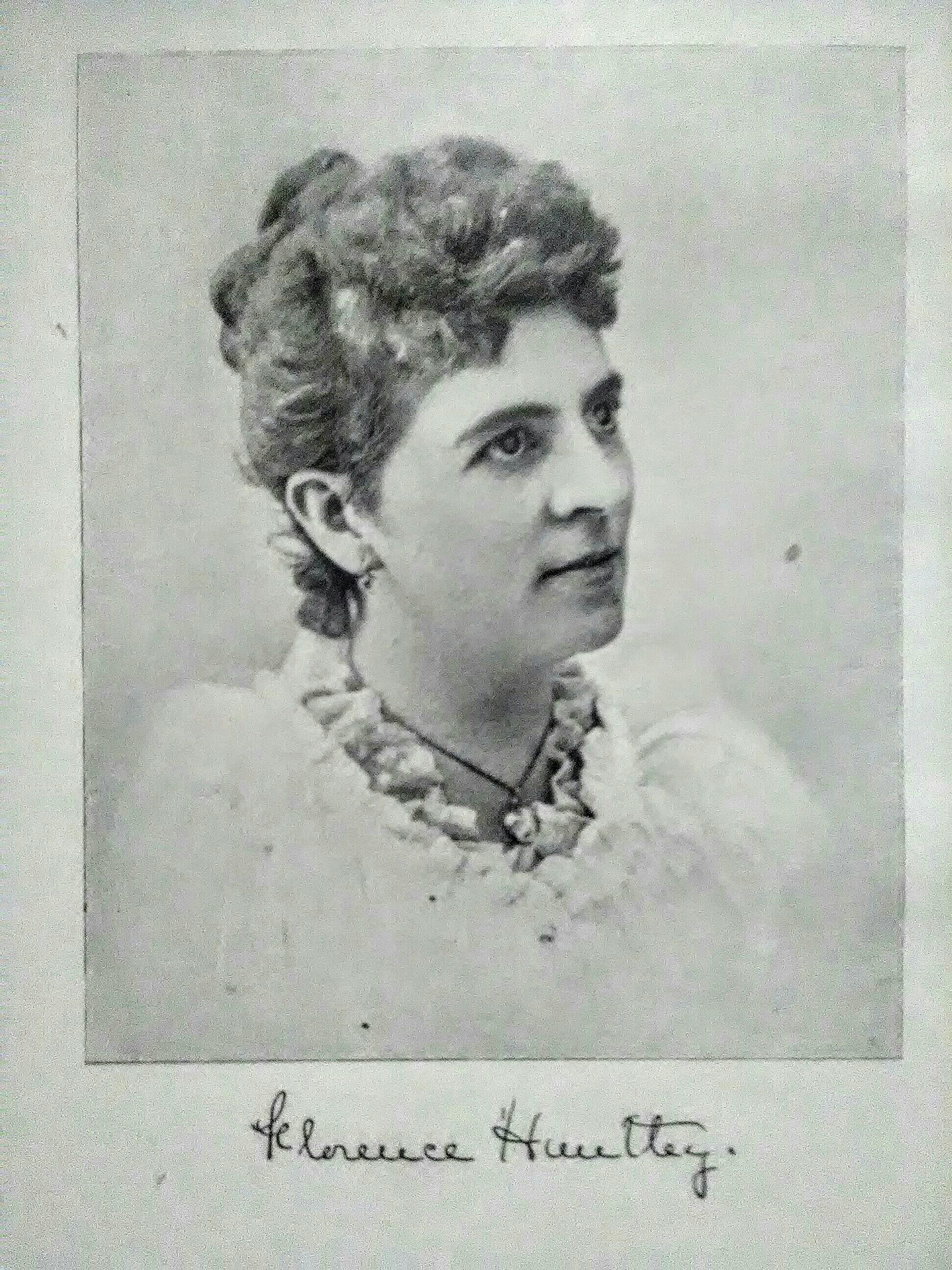 The biggest problem with pragmatism is that it can be easy to fall into being like the world. We begin to compromise our highest standards and what we know in our hearts is right, believing that's the way we can reach people better to help them transcend their suffering. Soon, we find ourselves in Rome, so to speak, and living life according to the adage, "When is Rome, do as the Romans do." I know Joe mentions we may be called to visit some undesirable places, but it's key not to fall into a postmodern, "there is no right; there is no wrong" form of pragmatism, no matter how it may seem "practical" at the time and no matter how often we hear that mantra being repeated. It's even in children's movies! What are we thinking? We need wisdom and strength.
Joe's goal with his work is to help people reach and maintain higher states of consciousness, a "renewing of the mind" and an access to wisdom that lifts us up out of the corruption of the world and to develop strength to apply high principles in the world with no apology. Following his processes gives us a much bigger view of the world and the ability to peer into the swamps. His social studies book, Getting Beyond the Facts is a great resource for this. In fact, I am still reviewing the 16 epistemological principles in his book before continuing with the deep analysis of his bricolage work. Having reached Principle No. 3, "Power plays an exaggerated role in shaping the production of 'truth,' of shaping our consciousness". . . . "In the construction of our consciousness, power plays an exaggerated role in the process since one must hold power to produce certified public knowledge." (p. 209). He goes on to explain that these knowledge producers attempt to hide the political motives behind educational practice with the goal to maintain "hegemonic social relations." Please read the text for his detailed explanations and examples.
And speaking of examples, being the great master teacher he is, he has provided me with an exemplary example, out of the blue, that demonstrates how this has worked in history and how it is still employed today in relation to our mission toward love of the highest degree. I will present this today.
I am still on a hiatus, but it seems I occasionally get called to post an update. I was called in quite a profound, undeniable, synchronistic way that is impossible to ignore.
It actually came to me quite randomly. I was watching a live presentation by a youtuber named "Spirit of God." He showed an interesting book and described how he was quite miraculously given the book. He was walking through an alley; I believe is what he said. I think it was at night. He said he could smell his late grandmother's perfume. Next, he noticed this very old book just sitting on top of a trash bin. And he showed the book, titled, Harmonics of Evolution by Florence Huntley. He said it was like new, and even still had tissue paper pages that they used to put overtop of illustrations to protect them. I was immediately prompted to research Florence Huntley further, even receiving much guidance from her and from Beloved as to what it all was meaning. I found an exact photocopied replica of the original book on Amazon, so I ordered it.
Harmonics of Evolution: The Philosophy of Individual Life, Based Upon Natural Science, as Taught by Modern Masters of the Law (1897) [harmonic Series, Early Editions]: 1 Paperback – March 2, 2018
As it turns out, this is especially important because it directly relates to our mission, Love of the Highest Degree. In reading through some of the text, it clearly takes my level of understanding the TRUE and SANCTIONED DIVINE MARRIAGE to ever higher levels. Additionally, there are some very interesting discussions about the importance and correlation of music, which adds more understanding to why Joe emphasized music so much in his work. And finally, it has led to a greater understanding of the Great Masters, their work, and their divine counterparts—women's roles—in that work. Of course, I have been a clear example of that as represented by my own work that wholly supports my one true Beloved—Joe's—work. This new finding along my path is so exciting and makes me happy.
Florence and her husband's work and what happened to it, in tracing the history, is a critical precursor, (perhaps it is that "dangerous knowledge" Joe mentions so often) that ultimately led to a very downward spiral in knowledge beginning in the early-to-mid 1900s. Their teachings became squelched. In fact, they were attacked in writing, especially T.K. (since Florence had passed away unexpectedly) and there was an attempt to completely discredit their work. It is incredible the amount of effort and how from so many directions the blocks to knowledge came in order to prevent humanity from acquiring and fully understanding and employing the type of knowledge that Florence and T.K. were teaching. During that time period, and to this day, Albert Einstein has suffered similar discrediting and misalignment with the atom bomb. When people refuse to fit the molds assigned to them, they are ostracized. However, as the knowledge producers so commonly do, they talk out of both sides of their mouth. Their actions speak louder than their words. The downward trend from true knowledge of our humanness toward the ignorant, misinformed public of today was initiated by the freemasons and other secret societies, by Freud and his dismantling of the soul, by Ford and his cronies and the control over education to produce slave workers, by religion and their new corporate, capitalist model for salvation, and on and on. The goal was to keep humanity on the wrong path. We were indoctrinated (but as Joe teaches, it's even more complicated than indoctrination) to worship death and evil instead of what Jesus taught us about life and love. We were turned into less than human beings and were severed from our souls. Humans became creatures of a satanic, fallen world that is more destroyed with each passing day.
Joe wrote a song that I especially love, called "What happened to soul?" We don't even know what soul means!! (thanks to Freud, our "education," and the incessant parrots on this planet that would have you destroy your own soul and believe you're going a good thing). What I love about this book the cosmos has handed down to me is that it goes back to the original meaning of soul. And it explains in extensive detail our triune nature and the interrelationships of the body, spirit, and soul, and things we can do to bring them all in alignment and evolve them to greater levels. We must be in alignment and highly developed before the cosmos aligns us with our perfect divine marriage partner. We don't have to be perfect, for it's impossible to reach perfection, but we have to be on our way on the right path with the desire to do better and better. And as the book explains, and what I have also been saying, is that only God can finally sanction such an eternal union.
The book will be of interest to those who want to learn more about what we call the TRUE "Twin Flame" phenomenon as differentiated from those on the ground who have injected a postmodern pragmatism into the manifestation of relationships that ultimately result in failure, and most often, painful failure. For those interested, the book goes into extensive detail about why most relationships are mismatched and in what way. It provides clues to what couples might do if they love each other and want to achieve better alignment with each other. I am also pleased that it covers why taking certain things under our own power and authority such as meditation, astral travel, drug-induced altered states, and hypnosis are completely contradictive to ever achieving advanced spiritual progress. But people remain and choose to remain dogmatic and unchanging about their perceptions of what is ultimately a false reality in order to justify their debased and destructive tendencies.
There will be future expansion of these topics as I do believe we will be taking this explanation of twin flame to higher levels…..there are important reasons we want to maintain the FLAME metaphor. As time goes on, these reasons will be made clearer to me and then I can relay them. Father Hermes wrote a bit on this and there are other sources that hold explanations. But for now, I go back to my sabbatical.
God's Equation for Manifesting PLUS "The Last Druid" Still Lives (STILL MOVING TO PAGES 178-180, An Analysis of Our Mission: Love of the Highest Degree) September 4, 2019
Beloved and I are still enjoying our sabbatical-honeymoon, but my higher-up teachers did want me to post this brief and very profound message today. It is the condensed version, which is what was requested. I initially wrote a much longer version, which I truly wish the world was ready for. Sadly, people still don't understand Joe's work and continue to misapply it and dumb it down. And they do not understand the teachings of Jesus, either.
I can't help but notice, as Joe did as well and had written about many times in his books, that with each passing day this world is getting more and more debased, satanic, evil, insane, illogical, ignorant, disrespectful, ad infinitum—all conditions that represent precisely the opposite of what humanity should be striving for. In his last book, Knowledge and Critical Pedagogy: An Introduction, Joe described all of this in painful detail under the banner, Thanatos. He provides wonderful instructions for turning things back around, based on Eros Love. Ironically, all that is love and pure and good and right has been flipped on this planet. If anything were to be labeled blasphemous, it is that the warped and satanic minds on this planet have twisted God's divine plan for love for us into something evil, including those who call themselves "Christians" and believe they are teaching what Jesus taught us. And then there are the money worshipers who have turned "love" into something to make profit from by manipulating and misguiding people and then charging a fortune to "help" them heal, drawing out their pain and suffering due to their continuing dysfunctional relationships, all for the buck. There will be a day of reckoning.
It is for this reason that God wants some of us, as he instructs us individually, to absolutely abstain from anything but very superficial interaction with anyone on this planet. I do not totally understand his plans, but I will follow his instructions. I have learned that there are very negative effects if I deviate and attempt to have friendship with someone. It never works out. Their minds unload a stream of satanic, illogical, insane ideas that are painful to listen to or read. At this time in history friendship is totally impossible. That is, true, loving, sane friendship on this planet, in this dimension. In God's Kingdom, which does exist now, it's a different story, of course.
I was prompted through the Holy Spirit and my connection to my teachers to take a book I have off the bookshelf, titled The Children of the Law of One and the Lost Teachings of Atlantis. I knew they wanted to communicate a special message. The book literally flipped open as I picked it up to page 170, giving this message:
Hear me o man,
Turn from the darkness of night
Turn toward the love of light
Know that your mind
Leads your direction
Turn from the thoughts
That lead you astray
Turn to the thoughts
Of giving and light
They lead you to oneness
Not darkness of night
Find not the Great Path
In power and glory
Find it you will in the dust at your feet
With head bowed in regret and humility
Beg you must with all heart
Ask then the Universal One to guide you
With heart that is ready to serve ALL it shows
Pray that your will be that of the One
Pray the One
Send to you One who is One
To show you the light
And illuminate you soul.
That sounds like Father Hermes speaking. And Joe is the "One who is the One" who showed me the light and illuminated my soul. I have often said he reminded me of Jesus, of being "too good to be true…but he IS true." Jesus is true, too. God came down to show us "the way" and how we are "multidimensional" beings, as Joe discusses throughout his work. If you do enough research of the caliber Joe suggests, this is the undeniable truth you will discover, so if you do not believe this it's only an indication that you have not done enough research.
And speaking of belief, that leads me to the most amazing equation I was recently instructed on. I have not seen it explained this way anywhere else, but I know it's true and it works because it has been proven in my own life over and over again. Here is the formula:
LOVE+BELIEF=FAITH
That's the simplified version. It requires integral calculus that's beyond the knowledge on this planet.The variables in the formula need to be defined as best as possible for concepts that are truly ineffable. They do not mean what you might first think.
LOVE must be love beyond all love you can imagine and then beyond that beyond, infinite…..this love is so powerful that it cannot be defined. Eros love and the story of Eros/Cupid and Psyche, especially our new version for the 21st Century represent this love and demonstrate its power. It was a love that manifested many gifts—for each other. And we continue to reach for ever higher levels of love.
BELIEF must be a belief that is totally undeniable. It can be belief about anything at all, from the mundane to the most profound. I wrote of an example in my dissertation that seemed to be mundane, but in looking back it was quite profound. I didn't understand it at the time, but now I see how it shows how this formula works. It occurred on Christmas Day, 2009, when I was on a road trip over the Mount Shasta pass, where everyone was putting on snow chains. I just did not BELIEVE they were needed, even though I could observe what seemed like hundreds of vehicles parked alongside the road with people out in the snow putting on chains (I gave the complete account in my dissertation). A new path that did not require snow chains to get over the mountain was literally manifested. Was it a different dimension? Did God remove a mountain as he promises he will? Was it love? It was a very strange experience at the time.
The problem with belief on this planet is that most people believe the wrong things; they believe lies. Or they may think they believe something desirable, but the reality is that they do not. There is no God-connection, or they have self-serving motives. It takes love and belief in high doses, and a connection to God for goodness to manifest before our eyes out of nowhere.
The BELIEF variable, given it is connected with LOVE, will directly impact the third MANIFESTED variable, which is
FAITH. Now, most people confuse faith with belief. They are not interchangeable. According to my lessons, faith is a substance, not a feeling—although obviously feeling is an element of faith since there is a feedback-type loop of interaction between the variables. However, what LOVE and BELIEF create together is a manifestation out of what is called FAITH. It was explained to me that we might regard faith via the metaphor of "dark matter," unseen matter which scientists know exists, but they do not yet understand. Faith is what emerges from what seems to be nowhere, such as has happened in many of my experiences in the form of miracles, serendipity, and synchronicity. Faith is the MANIFESTATION that results from LOVE and BELIEF. This is the ultimate feedback loop we are to strive for through applying Joe's bricolage. THIS IS THE GREATEST SECRET. And because God is LOVE, you will not achieve anything close to this unless you are connected to ONE who is ONE with God. That is the "secret" that few understand. You must be in union with your ONE true Beloved and with God in order for this magical creation to occur. There is much more to describe and learn about this process…..infinite learning is at hand for everyone.
In the Bible, which God uses for instruction, He does explain that faith is a substance. There are many verses and stories that show this (I love the story of Moses and the serpents), but I will simply provide that you can reference Hebrews 11 and do additional research on this phenomenon.
Hebrews Verse 11:1 (KJV) states "Now faith is the substance of things hoped for, the evidence of things not seen."
Thus, it is explaining that faith is the actual manifestation from the "dark matter" or another term might be the "ether." It's how Jesus could manifest whatever he needed for people……out of his love for them and his belief that it would be accomplished. It's how my Beloved teachers manifested the serpent in the garden for me as a loving form of entertainment, among so many other gifts that I've been magically bestowed with.
As a precaution, the newer translations of the Bible will take you off the Great Path. For example, the New International Version states in verse 1, "Now faith is confidence in what we hope for and assurance about what we do not see."
Notice that the meaning is entirely flipped around. Faith is no longer a substance, but a feeling, and potentially a rather self-serving feeling. A deep comparative analysis is possible here to explain how the newer translations are misinforming people.
And so, I encourage people to think about this and study these concepts. The "Law of Attraction" nonsense completely takes you off the path. You cannot manifest simply by thoughts. You cannot manifest by thoughts + emotions. It's way more complicated than that. Think about how we can now expand our understanding of Jesus's special guidance in this verse: "I am the resurrection and the life: he that believeth in me, though he were dead, yet shall he live: And whosoever liveth and believeth in me shall never die. Believest thou this?" (John 11: 25-26). As shown, love (loving Jesus) and believing in life creates life. It's an enormously difficult mind hurdle for people on this planet. But just remember what Joe teaches: "Reality is socially constructed." My question is always WHY do people continue to choose to create a hell world? I have learned of the reality of a Heaven world where everyone and everything is alive. It's amazing and incredible beyond (YOUR) belief!!
And finally, one last, but very important message I was asked to leave today relates to a special teacher who would like people to understand the truth about the TRUE Druids. This is important to me and Joe as well due to our heritage being Scottish-Irish. I need to do more research, too, but I almost think we are similar to the true, ancient druids.
And so, I was guided to this video interview of "the last Druid." You should study this video carefully and download it for future reference. YouTube is a knowledge destroyer, so it may not be there forever, especially when it becomes clear how valuable it is to seekers. Note that the Druids discussed in this video are actually indigenous Irish peoples and they hold very ancient knowledge. Ben also would like for people to search university archives for information about the Gaelic Druids. So many lies and misconceptions have recently been published about druids that truth has been lost. In the video he explains the source of the confusion and sets the record straight.
The Last Druid - Documentary on Ben McBrady [aka McGrady] of The Old Gaelic Order
Documentary describing the life of the late Irish druid, Ben McBrady. Ben McBrady, known as Brady of the Name and Herenach of the Two Kilmores, was Aircinneac and Herenach of a pre-Druid Megalithic Order called "The Old Gaelic Order," often referred to simply as "The Order." Ben McBrady is believed to have been the last member of "The Old Gaelic Order." Because of this he was called "The Last Druid." He passed away in January of 1996. Ben McBrady was a descendant of Lugar MacLugair (Lughaid mac Loeguire), who was Chief Druid of Ireland and Druid to the High King Leary and the Kings of Leinster. Lugar MacLugair was also believed to have been a member of "The Old Gaelic Order."
Interestingly, I was also simultaneously guided to review the very important principles of complex epistemology that Joe presents in his Getting Beyond the Facts social studies book. Those begin on page 198 and the important information runs all the way through page 323. This is brilliant knowledge that we need to come to understand. If you are serious about Joe's bricolage and experiencing amazing phenomenological manifestations based on love and belief, mastering the 16 principles he presents here, along with mastering his bricolage will take you far along your path.
Lastly, as he so often does, he provided me with a song to close out this message…..we both love blue! The message in the song is perfect for this update.
The song has an interesting history, if you care to research the singer-composer.
And be sure to read Joe's "Blue Knowledge" in his book, Critical Constructivism.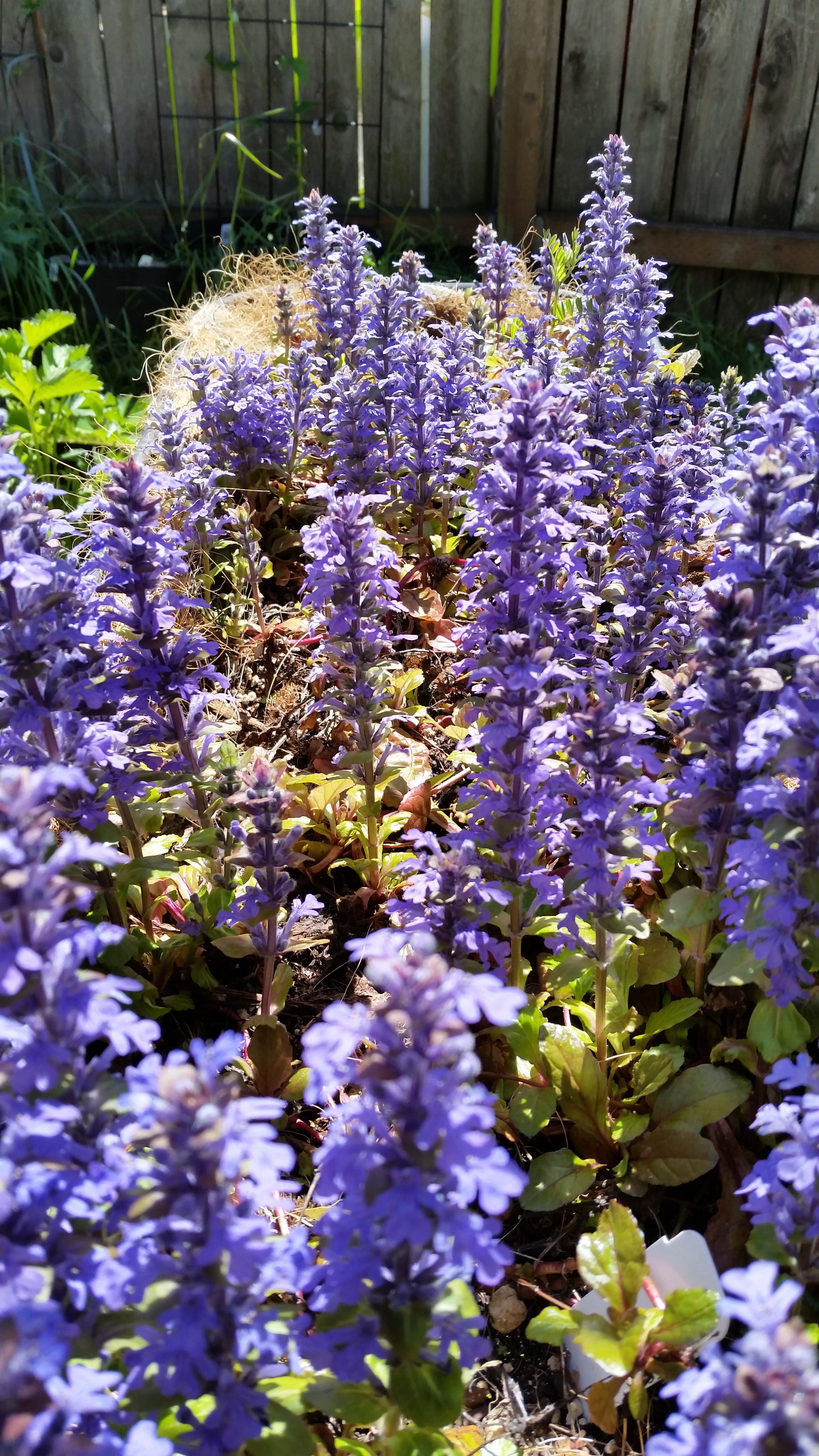 Our Bugleweeds Spring, 2019
Dangerous Knowledge: Kevin Trudeau and Peering Behind Joe's Curtain (STILL MOVING TO PAGES 178-180, An Analysis of Our Mission: Love of the Highest Degree) Sunday, June 30, 2019
I have been asked to write a brief (and rare) update today. If you've read my previous updates, you will know that I am on a sort of "sabbatical," or, as Beloved and I like to call it, our honeymoon. But he's teaching me even more rigorously than in the past, his special gift to me.
With the world in turmoil as it is, I was asked to provide some words of reassurance today. I will provide that reassurance through the amazing words and teachings of Kevin Trudeau.
Kevin is a producer of some of that "dangerous knowledge" Joe highlights in his work, and he has suffered the consequences, which will ultimately, before all is said and done, be used to help lift humanity to a higher level. Because he challenged the "Elite" power wielders and money masters, he is currently serving a 10-year unjustified prison sentence. He is at the halfway point, unless he can appeal the sentence. His first appeal failed, so he may be there five more years. But he is making good use of the time.
The following is a special teaching he gave the day before he went to prison. What is striking to me, aside from how well he is taking this setback (which he does not view as a setback), is how it correlates so well with what Joe teaches, and with what Joe has personally and rigorously taught me since stepping out of this dimension. I provide it here so that people get another perspective that can help with understanding Joe's work and the actions they may wish to take, the changes they may wish to make. Enjoy!
Kevin Trudeau - Your Wish Is Your Command 2017 / Latest Revision
As a brief update (which I could write volumes about), as always, my life has been beautiful! Life IS good! Joe, God, and our Beloved family and our "Critical Knowledge Network" as Joe calls it or "Master Minds" as Kevin calls it (listen to his video!), continue to shower me with amazing love, support, gifts, magic, and miracles. I am truly so grateful and feel so blessed. All of my fondest wishes have and continue to come true. And as Joe often has written, You ain't seen nothing yet!"
Beloved asked me to look up this clue on YouTube for a song for this update, a tradition we both love: "Of course, love will provide the ultimate guiding light."
Love Will Live (Melissa Etheridge
Interesting! He just recently told me that things are going to "radically change." We are talking about LOVE, here. Just a few more years…are you ready? 2022 (a particularly divine year) here we come!! Our advice for the next few years: Study Joe's work, related works, follow the guidance and take your understanding to a higher level…….you will be needing that knowledge for future action. Do not be sidetracked by the evil actions and wickedness in the world.
"And GOD saw that the wickedness of man was great in the earth, and that every imagination of the thoughts of his heart was only evil continually." Genesis 6:5 " And it repented the LORD that he had made man on the earth, and it grieved him at his heart." Genesis 6:6. "Finally, brethren, whatsoever things are true, whatsoever things are honest, whatsoever things are just, whatsoever things are pure, whatsoever things are lovely, whatsoever things are of good report; if there be any virtue, and if there be any praise, think on these things." Philippians 4:8
One last important gem of information. As I've reported here previously our "spiritual" (i.e. REAL) names are Soferia and EmanuEl (meaning "salvation with God."). Michel Foucault did a very long lecture on salvation and its multidimensional meanings, as I was shown 10 years ago, right after I was reminded of my name. There are many hidden meanings in my name, also discussed previously. This is God's standard protocol when he names us and puts our names in his Book of Life. More recently, I was informed there is a special MESSAGE in my name (there is also a second part to the message in EmanuEl—can you interpret it?):
Soferia = SO FEAR YE YAH (Yah=Yahwah)
I was also given this Bible verse to go with it:
"Praise the LORD. Blessed are those who fear the LORD, who find great delight in his commands." Psalm 112:1
The word "fear" is encoded and has multidimensional meanings relating to love, revere, trust. What we need to fear are the built-in cosmic consequences when we do not obey the Lord or we blaspheme his divine plans. The power of chastisements is especially high right now and will be getting higher. I could provide proof, but it is horrendous, so I'd rather not. Just trust me on this one. Obey God's commandments, repent when you fail, and keep trying with sincerity.
And, finally, a message from my Beloved uncle (in another dimension):
Great spirits have always encountered violent opposition from mediocre minds. —Albert Einstein. This was published in a book by Trudeau on the opening page. (see Natural Cures "They" Don't Want You to Know About).
May God Bless ALL who obey his commands and do good work in the world.
Our "Back to the Garden of Eden" Garden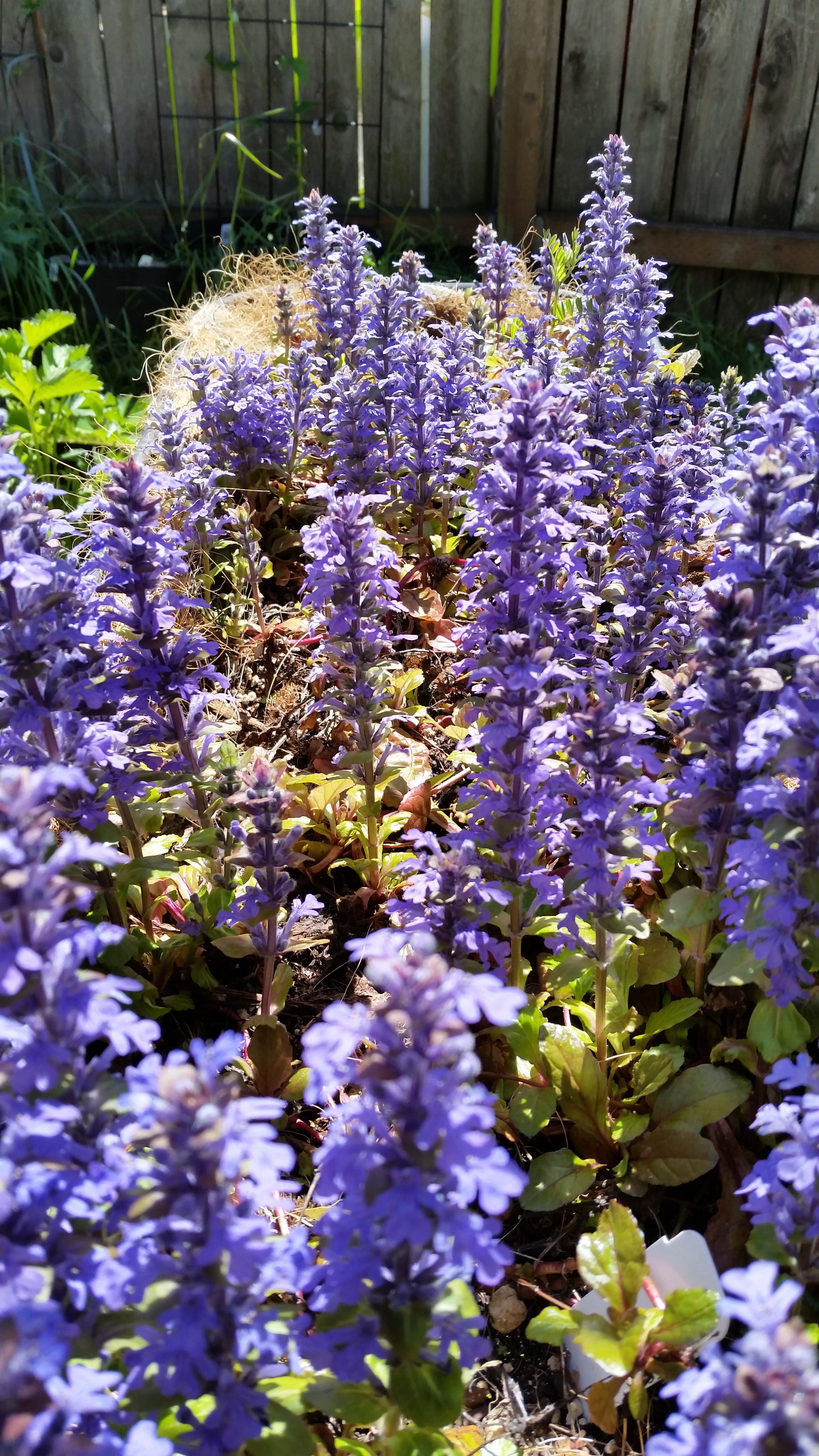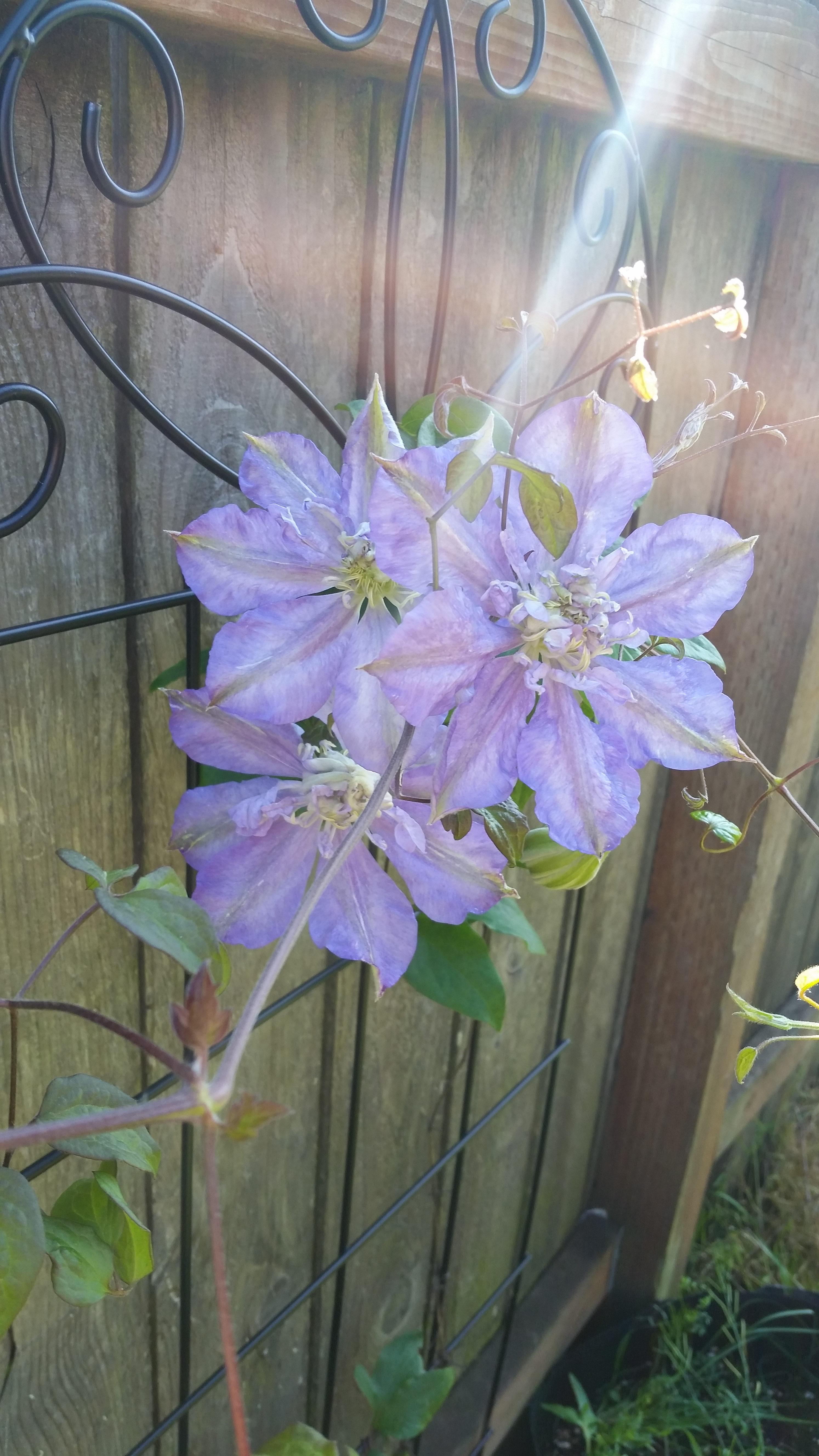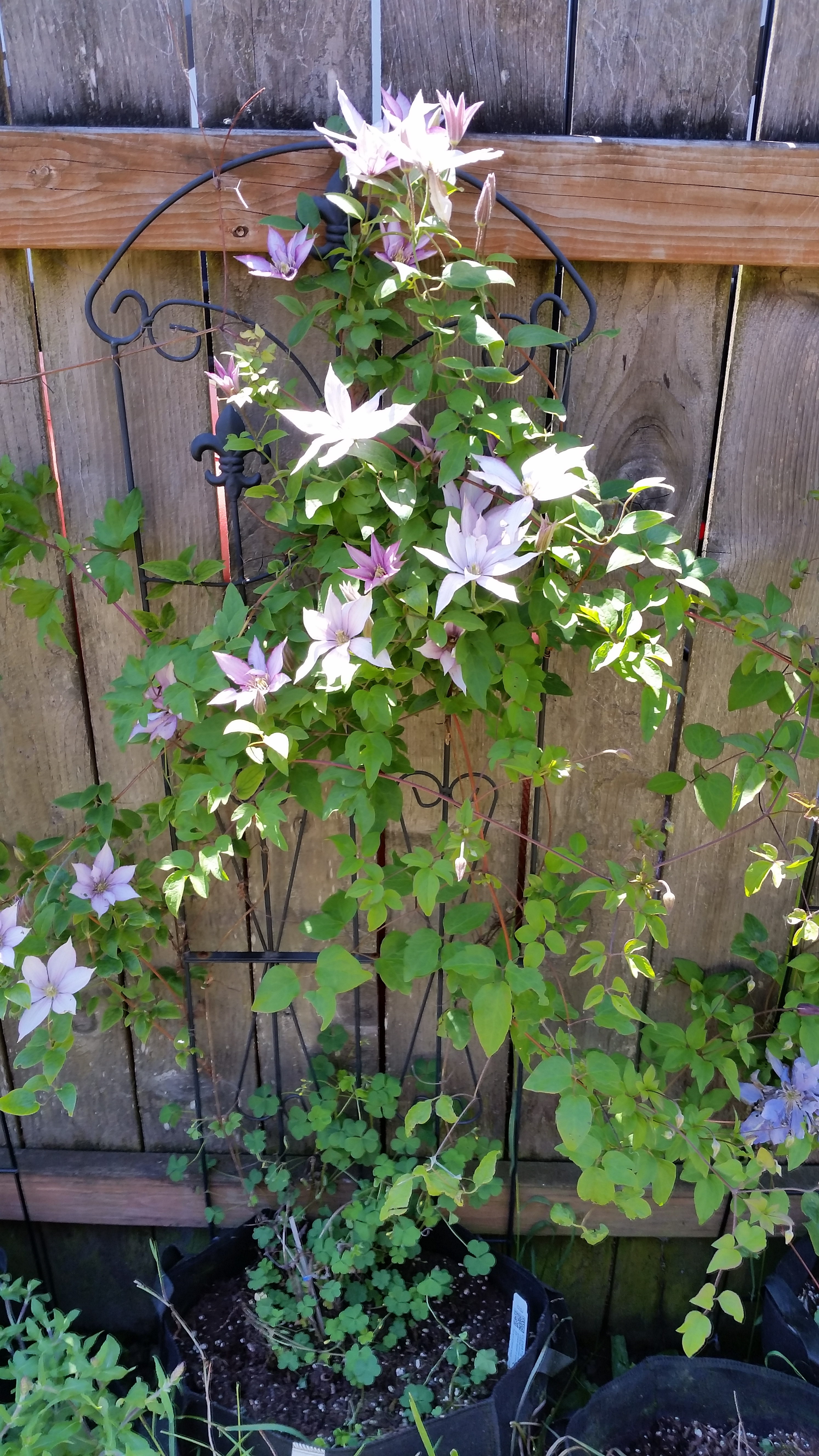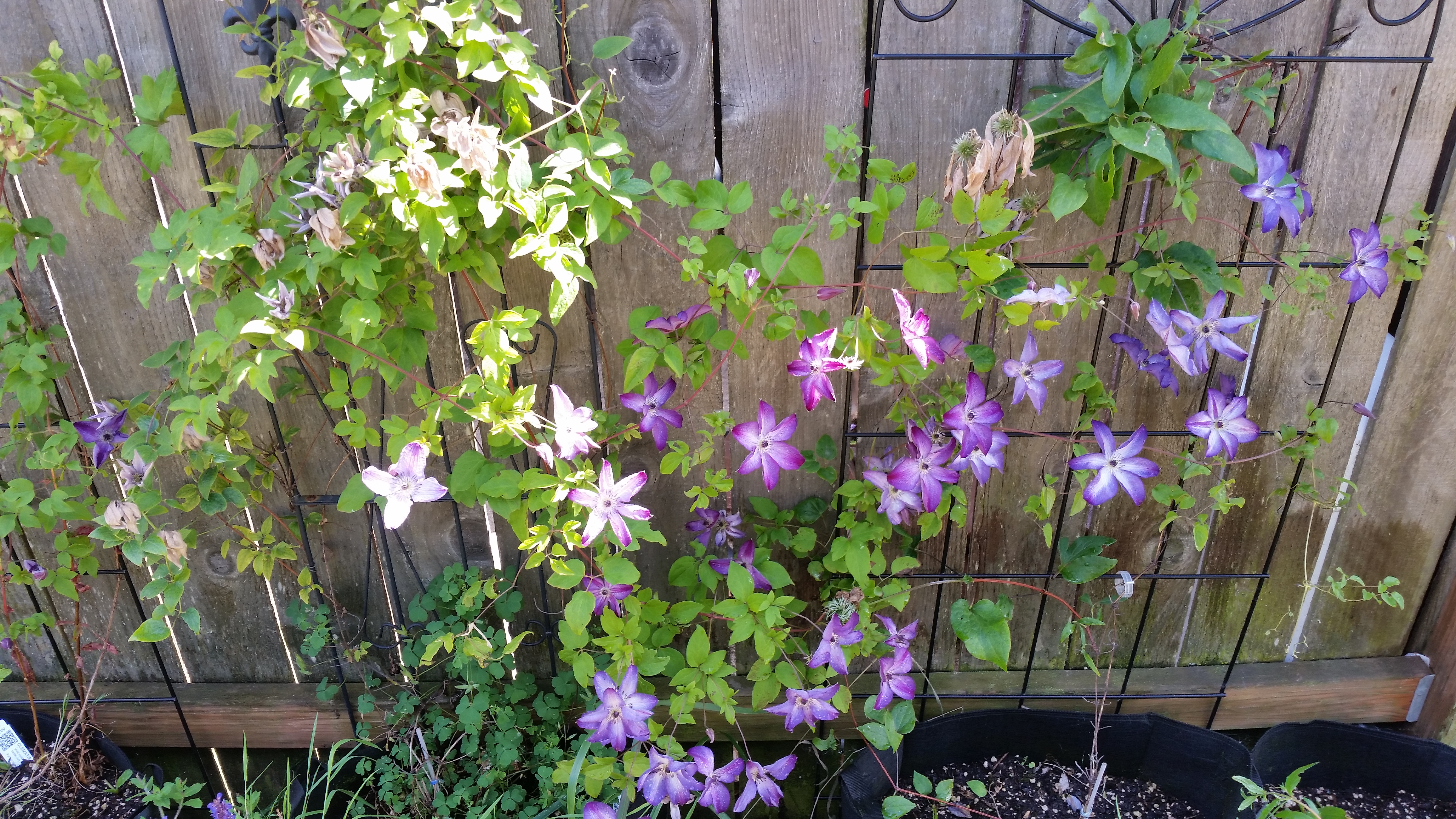 Our Bugleweeds (fit for the King), the Blue Explosion clematis, the Samaritan Joe clematis, and the Venosa clematis.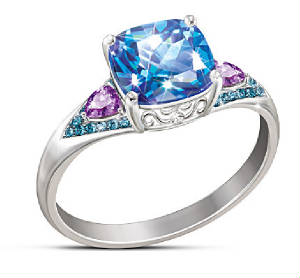 My new ring that he INSISTED I have in celebration of our May 1 Irish Anniversary. It's called Mystic Fantasy. As I later learned, the stones (diamonds, amythysts, and topaz) and the sterling silver are sacred and powerful.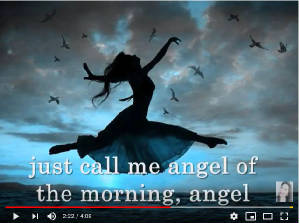 HIS ANGEL OF THE MORNING - Juice Newton
Day 5 of the Universal Cosmic Love Celebration: The TRUE Evolutionary Process vs. the Burdensome Beast (STILL MOVING TO PAGES 178-180, An Analysis of Our Mission: Love of the Highest Degree) Friday, April 5, 2019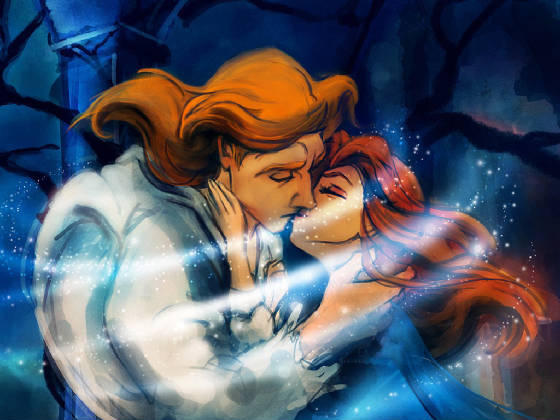 This information was just handed down to me, so in celebration of LOVE, and the fifth day of this Great Cosmic Celebration I am sharing it with the world.
First of all, so that people don't get all "uptight" over what I am about to reveal, please understand Joe's philosophy (study it if you haven't yet!) and understand that I ascribe wholly to his philosophy. It cannot be any other way, given our spiritual union. What his philosophy so clearly explains is that social structures are extremely complex, even on earth. Cosmic social structures are infinitely more complex. Therefore, any given perspective, whether of a social structure on hell planet earth, or in the highest of the Heavenly Celestial dimensions is but a snapshot of a particular place, time, and context (or in the case of Heaven, "no time," but understanding that would be very advanced bricolage). We must use our selective research processes, critical thinking, and highly developed analytic skills along with our connection to love in order to determine whether the snapshot is viable, good, pure, and one of the best available (possibly in combination with other perspectives that may shed additional light on the social structure we are examining). What I am presenting today are snapshots, but they are in a sense "glamour shots" (Joe's words from his bricolage book) because I have done the research and I walk the path.
Today we are faced with a multitude of complex dilemmas, as you are probably aware. Behind the scenes MAN (the beast) is taking actions to merge human beings with machine, or perhaps more accurately, they are merging machines with human beings. You can do the research. It's all out there. It's presented in terms of "what's to come" but I am here to tell you that it already is WHAT IS. Open your eyes and take a long hard look at the "human beings" around you, and especially in the media and those that so many idolize and swoon over. YouTube is also saturated with beasts that are not human beings. Yes, they have technology down to a fine art and they produce talking heads with authority and power to fool the masses. This form of mind control and indoctrination is a powerful weapon. They cannot fool the "very elect," however. Jesus stated this FACT in the Bible. So I'm making this clear to you now……the Beast is already here; it's all around you and inside you, even as pastors (false teachers) preach it's "to come" sometime in the future. That reminds me, I wrote a book about page 666 of Joe's 2001 social studies book and concluded undeniably that the 666 Beast is mankind. There was a mistranslation in the Bible where it says that the beast is "a man." The correct translation is "men," plural, as in the created humankind on planet earth. (Some of us were not created earthlings, but that's another very long story, a truth that the Beast keeps hidden with an incessant web of lies—and no, we are not "aliens" either). I will update the 666 book since additional information has come in and it will be available somewhere soon. In the meantime, if you are interested in a preview, I covered some it briefly in my dissertation. (Just do a search on "666").
At any rate, Joe was very "hip" to all of this technology stuff even many years ago, and it comes forth in his work. In fact, the beast I am speaking of here is a clue to the puzzle he developed with his concept of FIDUROD in Knowledge and Critical Pedagogy: An Introduction, whereby he states, "The Joker Ain't the Only Fool In FIDUROD," and the question is, "Who is or are the other Fools?" So if you haven't solved that yet, you have a gift of this clue. You can find this puzzle and additional puzzles, jokes, and other fun stuff here: Fun Stuff, Hermes Style.
Where am I going with all of this? The Beast truly believes through programming that it can outdo God, our true Creator. The Creator also has a plan. His plan is a process by which we can elevate ourselves to higher levels of existence (which is often called the "Heavens") by merging our souls with our spirits, IN UNION with Him and His infinite Love, expressed as our mission statement: Love of the Highest Degree (humanly possible). This is NOT religion. I have stressed this over and over again. It was the beast who turned it all into religion. This is God's true science and a demonstration of the amazing power of his love, wisdom, divine providence, infinite knowledge, etc. The Bible, of course, does explain the process and Jesus showed us "The Way," but for the time being (this "go-around") only his VERY ELECT are privy to this knowledge. We share through our living example and THE WORD. And please don't accuse me of "self-aggrandizement" (as the gossipers love to do; they know nothing! The "eager beaver critical pedagogue" fiasco and endless cosmic-facilitated jokes throughout my blogs should prove that by now). The proof is always in the pudding, or as Jesus put it, "You will know them by their fruit."
So what is this science? I have already discussed this in many places on this website. As Jesus says, "Seek and ye shall find." Joe had full memory of the process when he was on this planet which is why he wrote about it as he did (still obfuscated since it was my role to make it clear enough for all minds to understand and to revere him by taking his work out to the masses). That we were in this together is indicated in multiple places as well, one of my favorites being when he had signed off a communication to me as, "Evolvingly Yours." Unfortunately, I was still asleep back in those days, so I didn't quite understand that message. Probably a good thing, lol. At any rate, he was fully aware of this amazing "evolutionary" process.
And speaking of science, Joe is so humble that I have no choice but to be the one to highlight the fact, as I have many times, his bricolage in its complete application IS the process for DOING that higher level, advanced science. He is so absolutely brilliant. I covered this as well in my dissertation, in the last chapter. I hope it catches on someday and more people actually start using his process.
However, the primary reason I am writing this today is not to rehash what I've already written about so many times, but rather to present another facet of the picture of the crossroads humanity faces. You can either take the Beast path or the Best Path. You can choose to merge with the machine and allow technology to completely control your every minute move, whereby you are converted into a robot and become enslaved for eternity—or you can choose to merge your soul with our Creator's Spirit and experience the true power of love, peace, and freedom, and have access to his guidance, teaching, and his wisdom. Of course, the final decision is up to him and he does expect those chosen to obey him. But do not confuse obeying God with being a slave! That's the Beast Lie. The Laws of the Cosmos are freedom. But then you will never know that if you don't try them out, will you?
I always loved that story, Beauty and the Beast. And here we are today. With help, all beasts can turn into extremely handsome princes and meet up with their one and only beautiful princesses, and live happily ever after within the amazing cosmos, just as the Creator had originally intended.
Random Fact: Joe used the word "cosmos" 67 times in Knowledge and Critical Pedagogy: An Introduction.
Interesting quote from page 136:
Early in the history of Western science, researchers such as Galileo narrowed the boundaries of empirical research. In the eyes of many of his contemporaries and of a number of scholars ever since, the methodology of science created a dead cosmos. We had to kill the life force of the universe epistemologically before we could destroy it in socio-political and economic actions.
This seems to be a repeat of killing our Creator, the source of Life Force itself, and of Love and Wisdom. The most interesting thing about the Bible is how the same stories and mistakes happen over and over again. No one seems to learn from them, not even when Jesus manifested onto the planet to try and teach people. And so it is with people's lives: Until we can transcend the robotic programming, we go around repeating the same mistakes over and over again, unable to figure out how we do that (it has happened to me, too!). 22 is the dimension of UNION. The two must ascend to the 22nd dimension and unite with God. Only then will people transcend the mistakes and misinterpretations of the Bible and be ready to move onto Revelation 22:22. Read it. Understand it.
How do we navigate this complex "cosmos" successfully? Joe has this to say, and truly, this can seem to be very magical when you are blessed with higher level connections:
In this zone of complexity chaos theory offers two different approaches to comprehending what appears to be random behavior: (1) nonlinear dynamic systems and the way they help elucidate order behind chaos—the study of constantly changing systems based on recursion (repeating processes, patterns within patterns); (2) complexity theory and the way complex adaptive systems emerge as complexity increases. Both of these dynamics are central to the move to a more complex science. The tendency of systems to develop new modes of behavior as they complexify is an amazing phenomenon. Such a capacity indicates that the world is not lifeless, static, and mechanistic—as in the Cartesian-Newtonian-Baconian model—but a complex cosmos that develops agency, acts on its own prerogative as it self-organizes. This complexity operates in diametrical conflict with FIDUROD's reductionism. It indicates we live in a living, active universe that develops organizational frameworks without a central identifiable authority dictating what it does. Epistemology in such a strange, conscious cosmos can never be viewed the same way again. (p. 241)
In conclusion, just as an update, I continue to study Joe's book about Bricolage very deeply. Doing so has the effect described by the quote from Joe, above. It's literally opening my spiritual eyes so that I am beginning to see more of TRUE REALITY that's all around us, but invisible to most. It's very amazing how very much ALIVE everything is, including what we typically consider to be "inanimate" objects. I will save the descriptions for another time. The only thing that explains this phenomenon is that when Joe wrote his books, the Spirit of our Creator was moving through him. He also explains that this cosmic social structure of the universe is complex and consists of multiple relationships. We become connected to others who are connected in various degrees to the Creator through which we can gain additional knowledge and understanding of various contexts. Joe was renowned for being "charismatic," and he has repeatedly advised us throughout his work to allow "life force energy" to flow through us (he used many terms for this energetic love force). And what is "life force energy?" It's God's creation energy, a powerful love that brings us out of this fake world, and as Joe put it, "dead cosmos" into His glorious light. Try it! You'll like it.
Don't be a "Beast of Burden." Get renewed (and "remastered") by the Spirit.